About Us
Welcome to Wadas Dental
Wadas Dental is pleased to introduce you to a unique dental practice which provides the latest techniques, products, and excellent patient care designed to meet your specific requirements.
Your need for healthy teeth and gums is of paramount concern. Wadas Dental blends artistry with an advanced approach, caring for each patient individually. If there are dental problems that need attention, we plan your treatment to achieve optimum health. Our expertise in tooth restoration allows strong, long lasting solutions. Rather than simply fill teeth, we restore teeth to their natural beauty and vitality. Our hygiene team provides gentle yet thorough cleanings utilizing the latest in laser technology to improve and maintain your oral health. Prevention is our goal with each patient.
We also give special attention to our younger patients. Your children's regular Indiana dentistry visits, along with a special visit from our friend the Tooth Fairy, will give them instruction and a sound basis for a lifetime of good dental health to prevent decay and problems as teens and adults.
Wadas Dental provides Indiana dentistry services.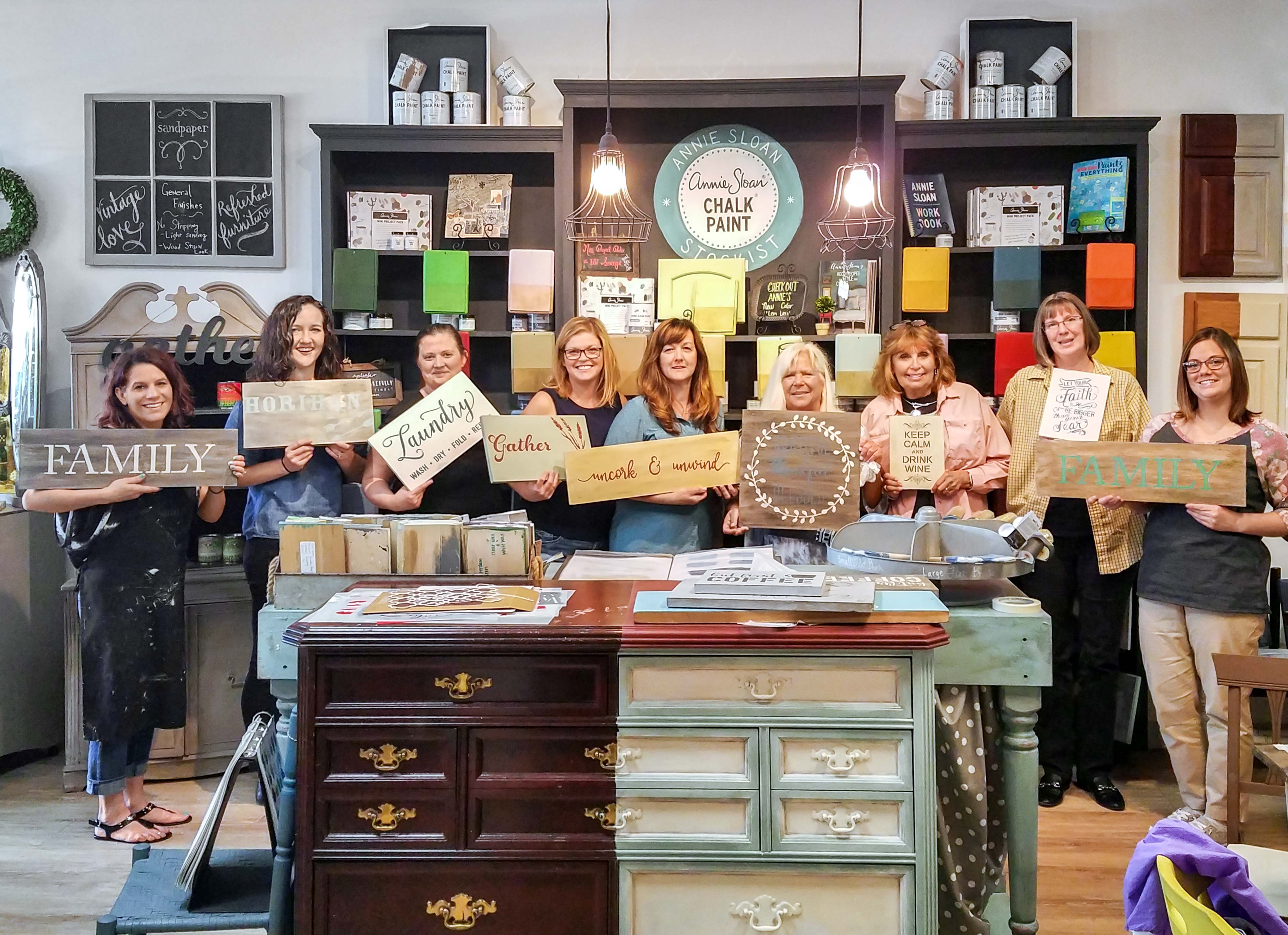 The Midwest team spent some team building time after their recent Office Managers meeting. Thank you to Karen, our hostess at Sandpaper (www.facebook.com/sandpapervintagelove), for teaching these ladies how to make their own signs. They learned several painting techniques, enjoyed each other's company, bonded as a team and had a lot of fun!
Left to right: Michelle Mauck – Crown Point, Ashleigh Horihan – Foehr Group, Grace Gregson – East Peoria, Trista Anderson – Dunlap/Camp St, Debbie McCarthy – Munster, Meg Peters – Granger, Karen Austgen – SB Pedo, Maureen Rinard – Mishawaka, Stacey Franklin – SB Adult