5 Tips for Dealing with a Dental Emergency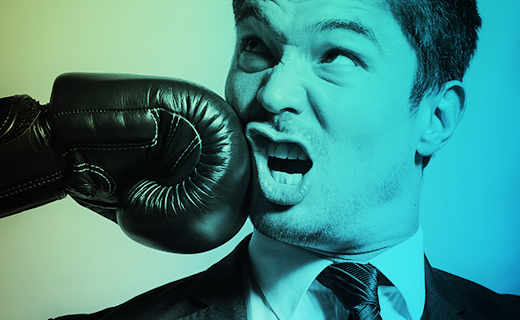 Pain is a signal that something is wrong. Damage to your teeth and gums are serious and should not be ignored. Even if you think you are tough enough to live with the pain, the problem doesn't simply disappear. Find an emergency dentist or call your dentist in Indiana. Most dentists build time into their schedules to accommodate a dental emergency. If you are worried about visiting an emergency dentist due to financial concerns, ask about a payment option or find an affordable dentist who offers payment options. Whatever you do, don't let the problem go untreated, since a dental emergency can lead to more serious issues or more expensive dental care procedures in the future.
There are precautions you can take to avoid accident and injury to your teeth, including wearing a mouthguard during participation in sports or recreational activities that may put your teeth, lips, cheeks, and tongue at risk. Avoid popcorn kernels, hard candy, and chewing ice, as these can easily crack a tooth. Don't use your teeth to break tape, tags, or other random items—use scissors instead. Sometimes, no matter how many precautions you take, a dental emergency happens. Here's a brief summary of what to do for some common dental problems in addition to calling an emergency dentist in Indiana as soon as possible.
1.     Toothaches. If your tooth aches, try rinsing your mouth with warm water and carefully use dental floss to remove food that may be stuck between teeth. If swelling has occurred, apply cold on the outside of your mouth or cheek and take pain medicine to reduce discomfort.
2.     Chipped or broken teeth. Save all the pieces you can find. Rinse your mouth with warm water and rinse the pieces. Apply gauze to stop any bleeding and use a compress and pain meds to address swelling and discomfort.
3.     Knocked-out tooth. Knocked out teeth have the highest chances of being saved when seen by an emergency dentist and returned to their socket within one hour of being knocked out. If your tooth is knocked out, retrieve the tooth, hold it by the crown, and rinse off the tooth's root with water. Do not scrub it or remove any attached tissue fragments. Store the tooth in a container of milk or water with a pinch of salt and head to an emergency dentist in Indiana.
4.     Lost filling. Use a piece of sugarless gum to temporarily fill the cavity until you reach help. Do not use sugar-filled gum. It will cause pain. Call your dentist in Indiana for an appointment right away.
5.     Abscess. Abscesses are painful infections that resemble a pimple-like swelling in the gums, around the root of a tooth, or in spaces between the teeth and gums. Abscesses are a serious condition that can spread to other parts of the body if left untreated. See an emergency dentist immediately, if possible.
To learn about our family dentistry practice in Indiana, call Wadas Dental today or make an appointment.
---
Wadas Dental offers affordable family dentistry and gentle, compassionate dental care in Indiana. Our offices are conveniently located with extended hours to meet your needs. At Wadas Dental, we provide most dental services, from basic preventative care and general dentistry to specialized procedures and complete dental reconstruction. We accept most dental insurance plans and offer affordable financial solutions for any budget. Patient satisfaction is our top priority and we strive to provide the exceptional, affordable dental care and personal touch that lead to lasting relationships. A smiling patient is our greatest reward and we look forward to keeping those smiles healthy, beautiful, and bright. Discover an affordable dentist who truly cares at Wadas Dental.