5 Ways to Fight Your Fear of the Dentist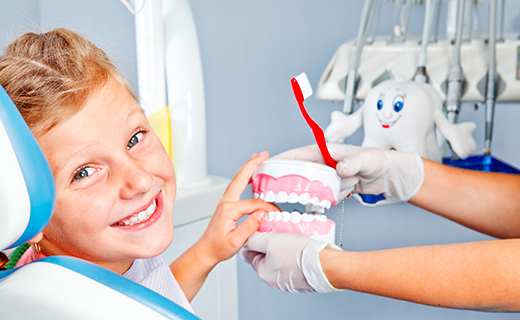 If you're terrified of trips to the dentist, you need to know that you're not alone. Millions of people go without any dental care because of some dental drama or trauma. But you don't have to let your dental fears ruin your life and your smile. Many family dentistry experts are skilled at soothing anxious patients, but there also are five simple ways to get over the stress and get comfortable with a dentist in Indiana.
The Dental Fears Research Clinic at the University of Washington reports that about 20% of Americans are so anxious about going to the dentist that they only go when they have to. And almost eight percent of Americans won't go to the dentist at all because they're so afraid.
While fear of the dentist is common, it's also manageable. Many dentists in Indiana do everything possible to make nervous patients feel at ease. Whether it's carefully explaining a procedure or using a calming sedative, a dentist has many ways to make treatment more tolerable.
Actually, most people find that a visit to their family dentistry expert isn't as scary as they'd expected. Following are five helpful hints that could help you get over your dental fears completely.
Take a Friend – Have a trusted friend who has no fear of the dentist go with you to your appointment.
Soothe Yourself – Use relaxation techniques such as meditation or deep breathing throughout your visit.
Take Your Mind Off Your Teeth – Listen to music or watch television to distract yourself during the procedure.
Sleep with Sedation – Consider sleeping through your appointment with sedation. There are different kinds of sedation, but they all enable you to get the dental care you need without worry.
Find Out the Source of Your Fear – If you're too afraid to even make an appointment with a dentist, consider seeing a psychologist first to determine what's causing your dental fears.
Find a skilled, affordable dentist in Indiana who can help you overcome your dental fears. Discuss your concerns with your family dentistry professional and try these five soothing strategies. You may then view your dentist as your friend—instead of someone to be feared.
To get the dental care you deserve from an affordable dentist in Indiana, call Wadas Dental today or make an appointment.
---
Wadas Dental offers affordable family dentistry and gentle, compassionate dental care in Indiana. Our offices are conveniently located with extended hours to meet your needs. At Wadas Dental, we provide most dental services, from basic preventative care and general dentistry to specialized procedures and complete dental reconstruction. We accept most dental insurance plans and offer affordable financial solutions for any budget. Patient satisfaction is our top priority and we strive to provide the exceptional, affordable dental care and personal touch that lead to lasting relationships. A smiling patient is our greatest reward and we look forward to keeping those smiles healthy, beautiful, and bright. Discover an affordable dentist who truly cares at Wadas Dental.