Posted under:
General
Posted on: January 24, 2023
A Patient-Centered Approach to Dental Care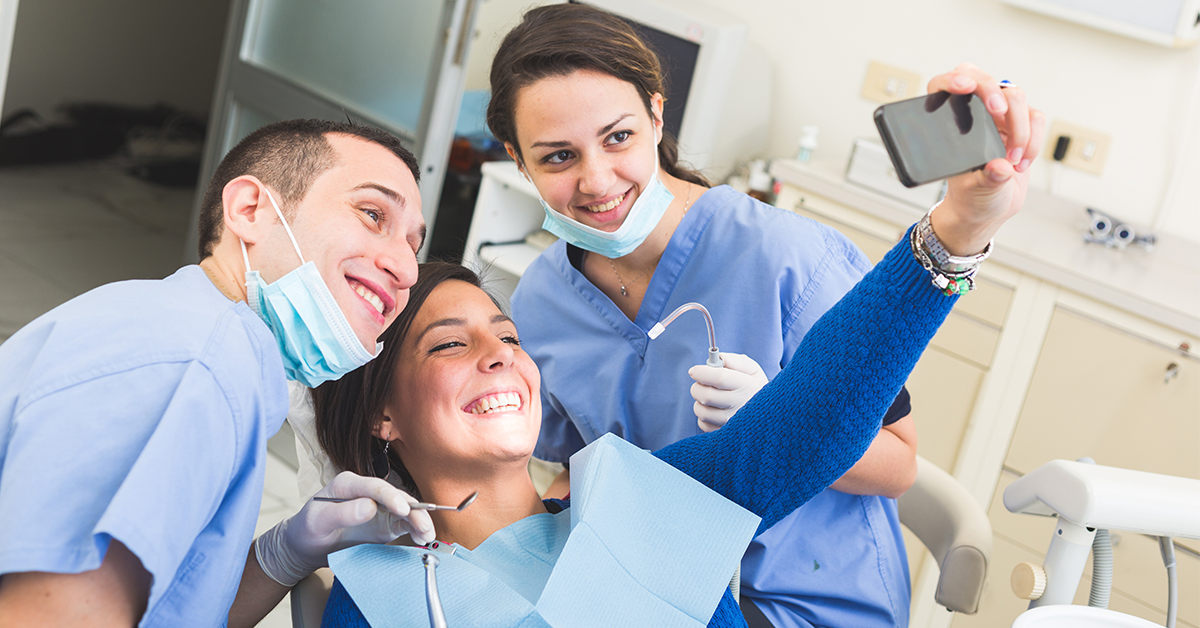 Welcome to Wadas Dental, where your comfort and well-being are our top priorities. At our dental office in Indiana, we don't just provide high-quality care for your oral health — we provide an experience that will leave you feeling relaxed, renewed, and confident in your smile. With our patient-centered approach, modern technology, and comprehensive range of services with a network of specialists, we strive to exceed your expectations. Join us on the path to optimal oral health and a dazzling smile you'll love. Keep reading for more about what makes us special.
Our Priority Is Patient Comfort
We want to make sure that you feel comfortable from the moment you walk through our doors. Our dental office is designed to create a welcoming and relaxing atmosphere for each patient, whether you our brand new to our dental practice or have been coming to us for years. Our friendly and caring staff will make you feel right at home and always take the time to answer any questions you may have about your dental care. Everyone deserves a positive experience at the dentist, and we will do everything we can to make that happen for you.
We understand that most people are on a tight schedule, so we offer flexible appointment times with convenient scheduling options. We aim to take up as little of your valuable time as possible. We also offer same-day and emergency appointments in Indiana to ensure that you get the care you need when you need it. If you're unsure of the type of appointment you need, our experienced staff will help assess your situation and guide you to the right type of appointment. If necessary, we can also provide you with resources to manage your dental situation until your scheduled time with us. Let us take the hassle out of dental care so that you can get back to your busy life with a healthy, beautiful smile.
Compassionate Care
Has it been a while since you've been to the dentist? Don't worry; you're not alone. We understand that life can get in the way of getting to the dentist, and dental anxiety is a genuine concern for many people. Our office is a judgment-free zone. We're committed to making your experience as comfortable, smooth, and stress-free as possible. We prioritize patient comfort and take a gentle approach to every procedure.
Our staff is highly trained in working with patients who experience dental anxiety. We will do everything we can to make sure you feel calm and relaxed during your visit, such as offering various relaxation techniques to help soothe your nerves. Our goal is to provide compassionate, high-quality care in a welcoming and supportive environment. We're here to listen to your concerns and answer any questions you may have about your dental treatment. You can trust that we will work with you every step of the way to make sure you feel confident and comfortable with the care you receive.
Are you tired of putting off dental care and suffering the consequences? Let us help you get back on track with your oral health. Our compassionate and skilled team is here to make your experience as comfortable and easy as possible.
A Full Range of Care With a Network of Specialists
At Wadas Dental, we are committed to providing comprehensive dental care to all our patients. Everyone deserves access to the highest quality dental care, and we have a network of specialists to ensure you receive the best possible treatment, no matter your dental needs. Whether you need orthodontic treatment, endodontic care, or oral surgery, our specialists have the expertise and experience to provide you with the care you need. Our specialists are all board-certified and have completed extensive training and education in their respective fields. They have a deep understanding of the latest techniques and technologies in their fields and are committed to providing the best possible care to every patient. Whether you need routine dental care or advanced treatment, we've got you covered at Wadas Dental.
We Love to Listen
We know that communication is key to building a strong relationship with our patients, and it's essential that each patient is fully informed about their dental health and all their treatment options. We take the time to listen to our patients' concerns and questions and provide clear and concise answers. We are also committed to providing responsive care to our patients' needs, whether we're scheduling an appointment or answering a question. We strive to make every patient feel heard, valued, and confident in their dental care.
We Make It Convenient
At Wadas Dental, we understand that finding time to schedule a dentist appointment can be hard to squeeze into a life filled with responsibilities like work, school, and extracurricular activities. That's why we offer multiple options to make scheduling as easy and convenient as possible. You can schedule your appointments through our website or call our friendly staff. We also provide various reminders and information via email, social media, and phone calls. That way, you'll never forget an appointment and can get prompt assistance with rescheduling if you need to do that. We want to make the process as smooth as possible so you can get the care you need and return to your busy life with a beautiful, healthy smile.
Thank you for considering Wadas Dental as your dental care provider. We take pride in our commitment to providing our patients with exceptional care from the moment they walk through our doors to the time they leave our office. Our patient-centered approach, comprehensive services, and state-of-the-art technology enable us to meet your unique dental needs and exceed your expectations. We look forward to partnering with you to achieve a healthy, dazzling smile. Contact us today to schedule an appointment and experience the difference for yourself.