Affordable Quality Dentures Bring the Smile Back to Your Face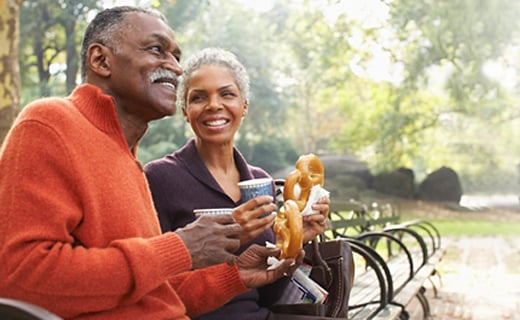 When you lose a limb or another part of your body, a prosthetic device is sometimes made to replace it. The most common prosthetic dental devices are known as dentures. If you've lost your teeth to periodontitis or other dental problems, an affordable dentist can replace them with removable or permanent dentures. The process of getting dentures can take several months and typically involves removing remaining natural teeth and waiting for tissues to heal. Affordable quality dentures are available for almost anyone; your dentist in Indiana can help you find an option that fits your dental needs and your budget.
The Pros and Cons of Wearing Dentures
The benefits of wearing dentures are improved appearance and self-esteem, prevention of tooth migration, and support for sagging facial muscles. With dentures, you may be able to eat and speak normally again.
The drawbacks of wearing dentures include a temporary, but sometimes frustrating, adjustment period; a reduced ability to taste food; and potential mouth irritation if routine dental care is neglected. As your mouth changes shape over time, your dentist may need to adjust or replace your affordable quality dentures.
4 Types of Dentures
Immediate dentures are placed on the same day tooth extractions are performed. They are used as a temporary solution while your permanent dentures are being made. Periodic adjustments may be required.
Partial dentures correct gaps when only a few teeth are missing. Attachments are used to hold the dentures in place. Metal partial dentures cover only part of the roof of your mouth and are generally more comfortable to wear. Acrylic partial dentures have a plate that covers the entire roof of your mouth.
Permanent dentures are a complete set of dentures that replace all upper or lower teeth.
Overdentures fit over and attach to one or more natural teeth. Implants also can be used as anchors for overdentures. Overdentures often require multiple dentist appointments because of their complexity.
To get the dental care you deserve from an affordable dentist in Indiana, call Wadas Dental today or make an appointment.
---
Wadas Dental offers affordable family dentistry and gentle, compassionate dental care in Indiana. Our offices are conveniently located with extended hours to meet your needs. At Wadas Dental, we provide most dental services, from basic preventative care and general dentistry to specialized procedures and complete dental reconstruction. We accept most dental insurance plans and offer affordable financial solutions for any budget. Patient satisfaction is our top priority and we strive to provide the exceptional, affordable dental care and personal touch that lead to lasting relationships. A smiling patient is our greatest reward and we look forward to keeping those smiles healthy, beautiful, and bright. Discover an affordable dentist who truly cares at Wadas Dental.