Posted under:
General
Posted on: May 1, 2016
Cavities: Learn the Facts from Pediatric Dental Pros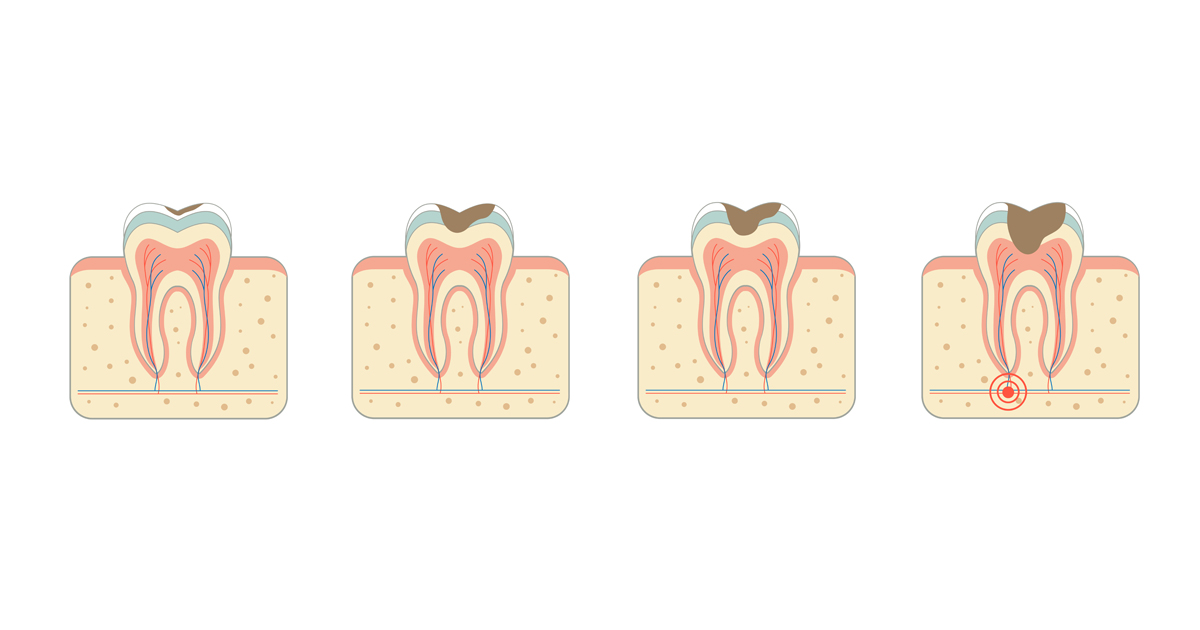 Cavities are one of the most common conditions affecting humans. More than 90 percent of the population has them. You've probably had a few throughout your lifetime, but how much do you really know about cavities? Check the following myths and facts to learn more about how cavities develop, what causes them and how they can be treated and prevented with good dental care.
Myth 1. Sugar is the main cause of cavities. In reality, acids produced by oral bacteria cause cavities. Sugar, like other types of carbohydrates, is digested by the bacteria.
Myth 2. Acidic foods like lemons cause tooth decay. Acidic foods and beverages don't actually cause cavities, but they can cause erosion of tooth enamel, which can increase your vulnerability to tooth decay.
Myth 3. Children get more cavities than adults. Pediatric dental treatments and fluoridated water have reduced the number of cavities in children. However, many adults develop cavities because of poor hygiene habits and medications that reduce saliva flow. Affordable dentistry services are available to help adults manage cavities and keep their natural teeth.
Myth 4. Chewing on an aspirin tablet will relieve a toothache. Aspirin is an acidic substance, and placing it directly in contact with your gums can burn the tissues and cause an abscess. For an aspirin to relieve pain, you have to swallow it. Children should be given a non-aspirin pain reliever due to its link to Reye's syndrome in kids.
Myth 5. You'll know if you have a cavity. Actually, early tooth decay has no noticeable symptoms. You won't experience pain until the condition has advanced and caused damage to the tooth's nerve.
Myth 6. Sensitivity indicates the presence of tooth decay. In reality, sensitivity could be due to gum recession, enthusiastic brushing, or recent use of tooth-whitening products. Appropriate dental care can usually resolve sensitivity problems.
Myth 7. Root canals are always performed because of cavities. Root canal treatment is needed when damage occurs to the nerve inside the tooth. Untreated cavities can damage the nerve, but so can trauma or even nighttime tooth-grinding habits. Extraction may be a more affordable dentistry option, but it's always best to save the affected tooth.
Myth 8. Clenching your teeth causes cavities. In truth, it usually doesn't lead to cavities if you visit your dental clinic to get treatment. In some cases, extended clenching can cause cracks or damage enamel; this makes teeth more vulnerable to decay.
Myth 9. It's acceptable to ignore cavities in baby teeth. Any pediatric dental professional will tell you that cavities in baby teeth can cause severe pain and suffering, as well as infection that can spread. Visit your child's dental clinic as soon as you notice signs of decay in a primary tooth.
To get the dental care you deserve from an affordable dentist in Indiana, call Wadas Dental today or make an appointment.
---
Wadas Dental offers affordable family dentistry and gentle, compassionate dental care in Indiana. Our offices are conveniently located with extended hours to meet your needs. At Wadas Dental, we provide most dental services, from basic preventative care and general dentistry to specialized procedures and complete dental reconstruction. We accept most dental insurance plans and offer affordable financial solutions for any budget. Patient satisfaction is our top priority and we strive to provide the exceptional, affordable dental care and personal touch that lead to lasting relationships. A smiling patient is our greatest reward and we look forward to keeping those smiles healthy, beautiful, and bright. Discover an affordable dentist who truly cares at Wadas Dental.