Posted under:
General
Posted on: August 16, 2023
Comprehensive Dental Care in Indiana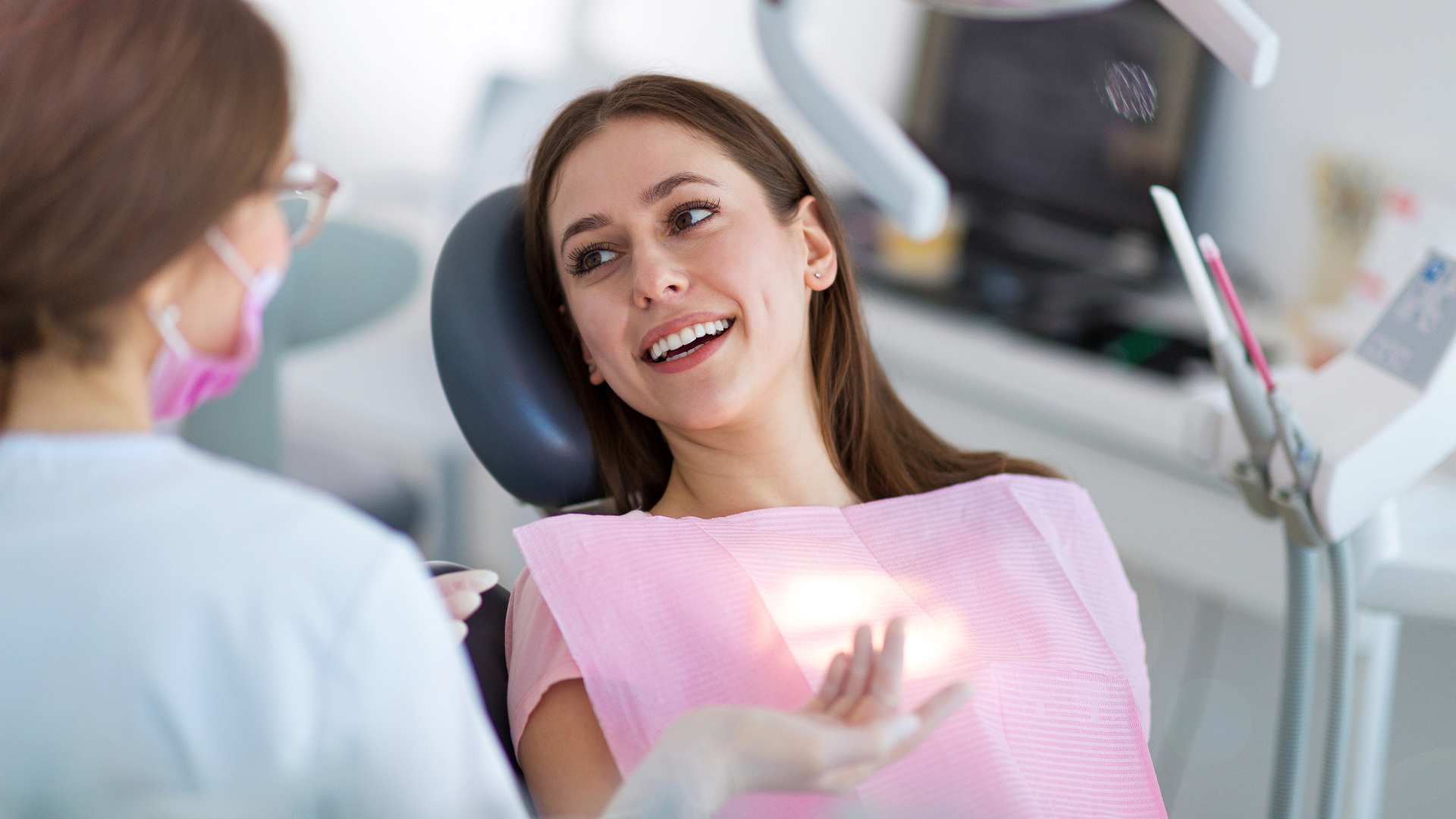 Nothing should stand in between your family and exceptional dental care from a respected family dentist in Indiana. At Wadas Dental, we specialize in offering comprehensive dental care and oral health support for patients of all ages! Yes, that means you can book appointments for your whole family without worrying about finding separate pediatric and adult dental practices. We offer a wide range of services to prevent and treat cavities, gum disease, and other common problems affecting people of all ages! We're here to help you get situated with a new dental clinic whether you're new to the area, looking for a new dental office, or have simply fallen behind with keeping up with routine cleanings.
At Wadas Dental, we view each patient as an individual with personalized dental needs that deserve our full attention. We'll never assume that a treatment is right for you without first evaluating the situation, asking the right questions, and using your input to help us come up with an individualized treatment plan. Our compassionate team is ready to listen to your concerns, take time to understand your oral health goals, and help you make choices for getting the beautiful, healthy smile you deserve! All of the information you share with us will be used to help us integrate our hands-on experience and state-of-the-art dental technology to develop an effective treatment plan.
Unparalleled Convenience From a Local Dentist
Patients who choose Wadas Dental as their family dentist don't have to feel frustrated by the task of booking dental appointments for the whole family! Our office knows that trying to manage appointments across more than one office can be taxing. What's more, a single adult or pediatric dental office may not be able to perform a wide range of preventative and restorative treatments. That means you could end up traveling back and forth between two to three offices just to get everyone's dental needs covered. We offer comprehensive services for all ages. That means you can book cleanings, examinations, and corrective treatments for the whole family under one roof.
Your Caring Partners in Preventative Care
It's not an exaggeration to say that our dental practice is obsessed with preventative dental care! In fact, this is one of the reasons why we make booking routine dental checkups and cleanings so easy for patients of all ages. Using preventative care, you can stay ahead of common dental issues that require extensive and costly procedures. During your visit to our office, we'll look for signs of decay, cavities, excessive plaque, or gum disease that could progress to something more serious. We'll let you know about our findings in order to develop a protocol for steering your oral health back in the right direction. In many cases, small changes or preventative treatments can help families to avoid expensive and invasive treatments down the line. If we notice decay that is serious enough to require immediate attention, our office is fully equipped to offer fillings, extractions, treatments for gum disease, and much more. You'll simply book a special appointment right here at our office to come in for treatment.
What If I Need Specialized Care?
While our family dentist in Indiana can provide a wide range of treatments for addressing cavities and gum disease, there may be times when you need the expertise of a specialist to address a serious dental issue. Rest assured that we'll always be honest with you if the solution that's needed is beyond what we offer here in our office. As part of our commitment to serving our patients every step of the way, our office provides referrals through a network of trusted local dental specialists. We work closely with these practices to ensure patients enjoy continued care that meets the highest standards. If urgent dental needs arise, we'll be more than happy to refer you to a local:
Orthodontic office
Periodontal office
Endodontic office
Oral surgery office
Of course, we're also proud to share that many routine and advanced dental treatments can be performed right here in the office you already know and trust. Referrals generally aren't needed for cavities, decay, plaque issues, and gum disease because our highly trained team can perform a variety of procedures for restoring your dental health.
Why We Prioritize the Latest Technology at Our Dental Office
We firmly believe that there's no replacement for human expertise and compassion in a dental office. With that said, our family dentist doesn't shy away from using the latest advancement in dental technology to deliver state-of-the-art care for patients of all ages. Our office is equipped with features that enhance accuracy, efficiency, and patient comfort during examination, diagnosis, and treatment. We're confident that you'll feel at ease with help from our easy digital X-rays, sedation options, comfortable diagnostic tools, clarified process for treatment planning, and more.
Wadas Dental is here to provide comprehensive, uncompromising care for your entire family. Our commitment to providing personalized attention is evident in every interaction we have with our patients. As a result of our commitment to excellence, we strive to deliver high-quality dental care in a comfortable setting. Our esteemed reputation allows us to operate as part of a network of dental specialists working in collaboration to serve patients with diverse oral health needs. Call today to schedule an appointment with our family dentist at Wadas Dental in Indiana. We promise that prioritizing your family's oral health has never been easier!