Posted under:
General
Posted on: August 21, 2016
Dental Care Knowledge Base: The Facts about Periodontitis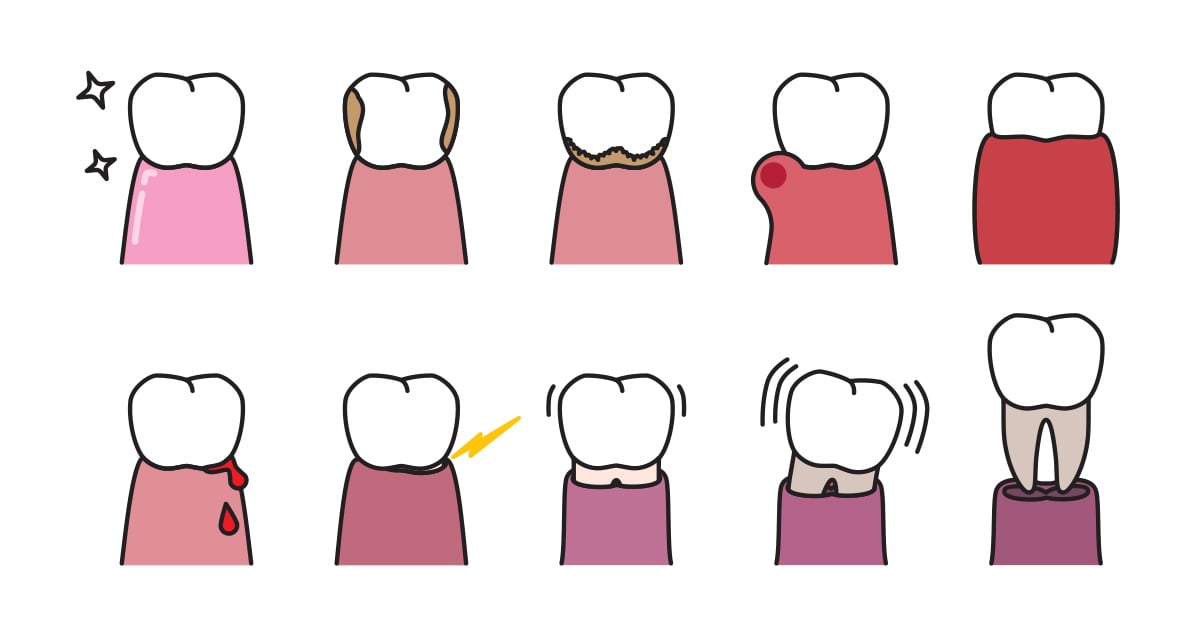 If your gums aren't healthy, you're not alone. Many adults currently have some form of gum disease, which is also called periodontal disease or periodontitis. The condition ranges from mild inflammation to severe infection. Gingivitis is the name given to the mildest form of the disease. At this stage, the inflammation is often reversible. If it progresses to periodontitis, pockets of infection form between your gums and teeth. Without aggressive dental care treatment, the disease spreads into connective tissues and supporting bone structures, and you may lose your teeth.
Causes of Periodontal Disease
Bacteria-laden dental plaque builds up on the surfaces of teeth and causes infection of gum tissue. Brushing and flossing regularly helps to remove plaque. Ultimately, the most common cause of gum disease is poor oral hygiene. Lack of access to dental care or an affordable dentist may also be a factor. Some diseases, such as immune disorders and diabetes, may predispose you to gum disease. It is also common in pregnancy and in people taking certain medications.
Common Symptoms of Gum Disease
If you experience any of the following symptoms of periodontal disease, see an affordable dentist for treatment as soon as possible.
Gums that bleed easily
Swollen or red gums
Pain while chewing
Persistent bad breath
Tender gum tissues
Loose teeth
Sensitive teeth
Teeth that seem to appear longer
Receding gums
Treatment of Gum Disease
Good dental care and hygiene may be all that is needed to treat very mild forms of gum disease. A dentist called a periodontist treats advanced cases of periodontitis. The main goal of any treatment is to control infection; this can be accomplished in various ways. Your periodontist may use one or more of the following treatment methods:
Scaling and root planing
Medicated chip insert
Medicated mouth rinses
Bone or soft tissue grafts
Flap or pocket reduction surgery
To get the dental care you deserve from an affordable dentist in Indiana, call Wadas Dental today or make an appointment.
---
Wadas Dental offers affordable family dentistry and gentle, compassionate dental care in Indiana. Our offices are conveniently located with extended hours to meet your needs. At Wadas Dental, we provide most dental services, from basic preventative care and general dentistry to specialized procedures and complete dental reconstruction. We accept most dental insurance plans and offer affordable financial solutions for any budget. Patient satisfaction is our top priority and we strive to provide the exceptional, affordable dental care and personal touch that lead to lasting relationships. A smiling patient is our greatest reward and we look forward to keeping those smiles healthy, beautiful, and bright. Discover an affordable dentist who truly cares at Wadas Dental.