Posted under:
General
Posted on: February 24, 2016
Discover Why You May Suffer from Sensitive Teeth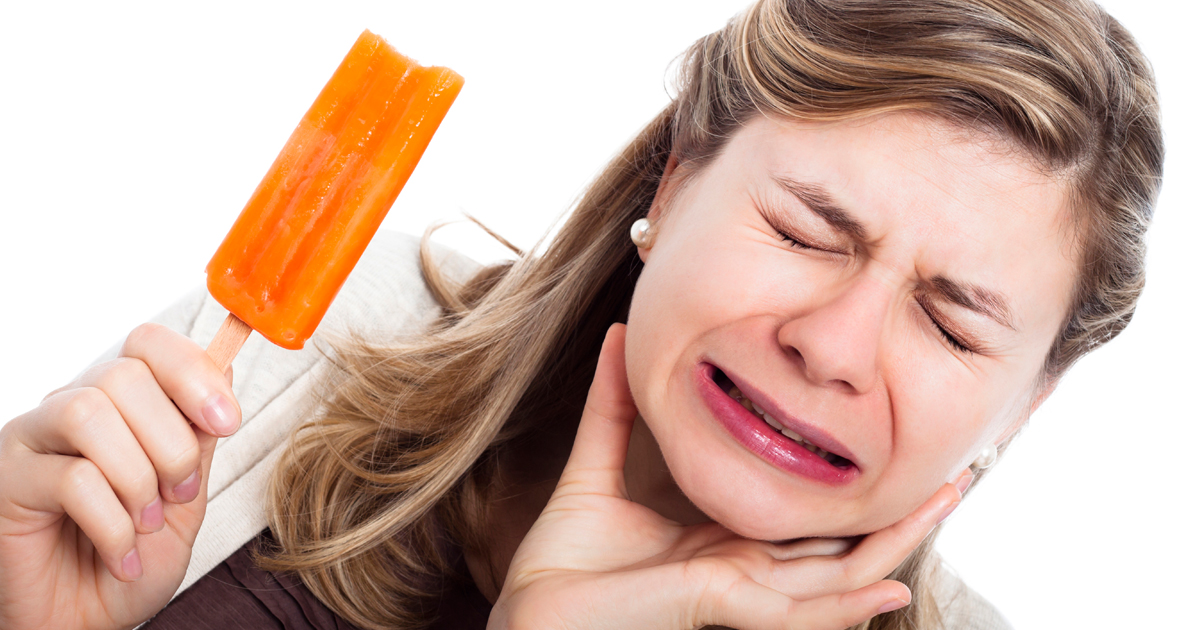 If you feel a jolt of pain when your teeth come into contact with very extreme temperatures, that's a sign of sensitive teeth. Discover what causes this pain and how you can prevent it.
Bad Brushing
Some people think that if a little brushing is good, a lot is better. But brushing your teeth too aggressively or with a hard-bristled toothbrush can harm your tooth's enamel and expose its sensitive layer called dentin. This results in sensitive teeth. That's why family dentistry experts recommend using a soft-bristled toothbrush and a very gentle touch. If your tooth sensitivity continues, visit an affordable dentist for advice on relief.
Ongoing Grinding of Teeth
Continually grinding or clenching your teeth can erode your tooth's protective enamel and expose the sensitive dentin. Since this habit is often beyond your control, an affordable dentist can provide a custom-made mouthguard to provide dental care protection and bring the habit to a grinding halt.
Brutal Biting
When you bite on hard substances like ice, candy, or dense foods, this can cause your teeth to chip or crack. This area can be very painful when touched and cause you to feel tooth sensitivity. If you chip or crack your tooth, you must get it repaired by a family dentistry specialist as soon as possible. If left untreated, it can lead to serious dental care problems.
Awfully Acidic Foods and Drinks
The acids in highly-acidic foods and drinks erode your tooth enamel, which results in sensitive teeth. Affordable dentists say the most damaging foods and beverages include tomatoes, citrus fruits, sodas, sports drinks, and fruit juices. Try to cut back on these foods and drinks, or at least rinse your mouth with water after consuming them.
Too Much Tooth Whitening
Using too many whitening products leads to tooth sensitivity because they contain chemicals that erode your enamel. Be careful of using very abrasive whitening toothpastes and over-the-counter whitening kits. If you want whiter teeth, get a professional whitening treatment at a family dentistry clinic for the safest and best results.
To learn about our family dentistry practice in Indiana, call Wadas Dental today or make an appointment.
---
Wadas Dental offers affordable family dentistry and gentle, compassionate dental care in Indiana. Our offices are conveniently located with extended hours to meet your needs. At Wadas Dental, we provide most dental services, from basic preventative care and general dentistry to specialized procedures and complete dental reconstruction. We accept most dental insurance plans and offer affordable financial solutions for any budget. Patient satisfaction is our top priority and we strive to provide the exceptional, affordable dental care and personal touch that lead to lasting relationships. A smiling patient is our greatest reward and we look forward to keeping those smiles healthy, beautiful, and bright. Discover an affordable dentist who truly cares at Wadas Dental.