Posted under:
General
Posted on: May 12, 2016
Face the Facts about Fractured Teeth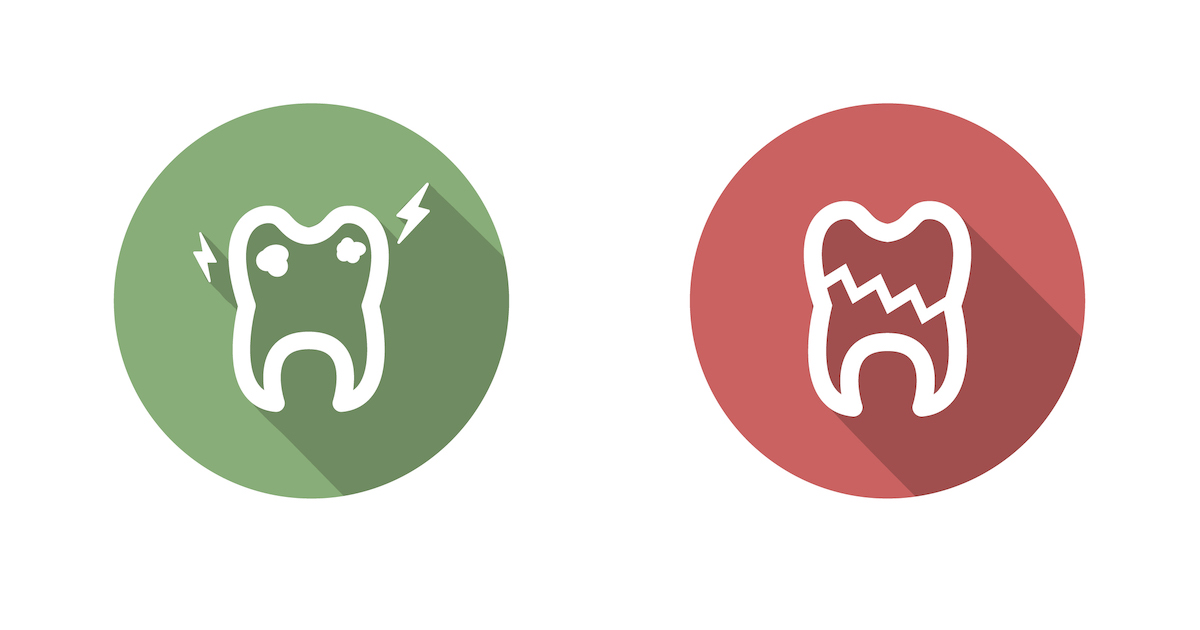 Your teeth are surprisingly strong, but many things can cause them to chip, fracture, or break. How should you handle this dental damage? Follow these expert tips for treating chipped, fractured, or broken teeth.
Causes of Chipped, Broken, and Fractured Teeth
Many people suffer this type of dental damage at some time in their lives. But people experience it differently, based on the severity of one's condition. Some people hardly feel a thing, while others have minor discomfort, major pain, or sudden sensitivity. The most common causes of chips, fractures, and breaks in teeth include:
Biting down very hard on a food or substance.
Old fillings that fail to support the tooth enamel
An accidental fall that injures the face
A strong hit in the face, mouth, or jaw
Severe decay from cavities that make the tooth very weak
Treatment for Types of Fractured Teeth
Fortunately, there are many ways for your family dentist to repair chipped, fractured, or broken teeth. The treatment you receive will depend on the type and severity of the damage. Treatment typically consists of the following:
Minor cracks – Minor surface cracks that affect only the tooth enamel and can be polished away by your family dentist
Deeper cracks – A deeper fracture that affects the entire tooth down to the nerve and eventually spreads. Cracked teeth typically call for a crown to keep the crack from worsening, but may require a root canal if the nerve is damaged.
Chips – These don't always need treatment, but can be easily repaired by your family dentist, if desired.
Broken teeth – These types of breaks only affect the pointed chewing surfaces of teeth. Your family dentist will usually fix the break with bonding or a crown.
Major breaks – Since badly broken teeth usually expose the tooth's nerve, they can bleed and be very painful. The usual treatment is a root canal.
Decay-induced breaks – Severe tooth decay can cause teeth to crumble or break. Your family dentist will need to review the degree of decay and will either repair the cavity or remove the tooth.
em>To get the dental care you deserve from an affordable dentist in Indiana, call Wadas Dental today or make an appointment.
---
Wadas Dental offers affordable family dentistry and gentle, compassionate dental care in Indiana. Our offices are conveniently located with extended hours to meet your needs. At Wadas Dental, we provide most dental services, from basic preventative care and general dentistry to specialized procedures and complete dental reconstruction. We accept most dental insurance plans and offer affordable financial solutions for any budget. Patient satisfaction is our top priority and we strive to provide the exceptional, affordable dental care and personal touch that lead to lasting relationships. A smiling patient is our greatest reward and we look forward to keeping those smiles healthy, beautiful, and bright. Discover an affordable dentist who truly cares at Wadas Dental.