Posted under:
General
Posted on: September 1, 2015
Foods to Savor and Shun After Wisdom Teeth Removal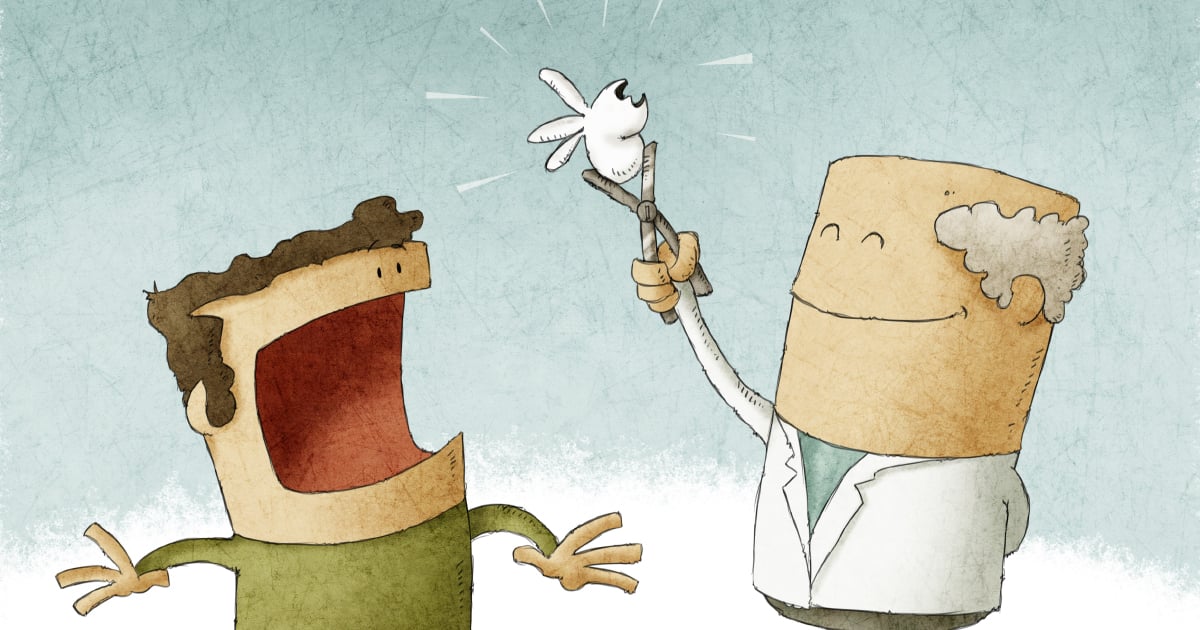 Eating should be a pleasure, but it may cause pain for up to two weeks after wisdom teeth removal. Ask your dentist or oral surgeon about eating after surgery, but follow these tasty tips to make dining delicious and painless.
Friendly Food Choices
A sore mouth and tender gums can make your regular diet tough to take. That's why dentists recommend these softer foods to help you dine and deal while you heal from your wisdom teeth removal:
Fruit Smoothies: Fresh or frozen fruit mixed with yogurt and ice makes a frosty, healthy drink that feels good on your mouth.
Cottage Cheese and Eggs: These are soft foods and excellent sources of much-needed protein.
Pasta: Pasta cooked very soft is an ideal choice after your impacted wisdom teeth removal. Pastina is a small, star-shaped pasta that may be easier to eat due to its small size.
Soups and Broths: Some soups have chunks of meat or vegetables that may be too large to chew, but broths and smooth soups like cream of celery and tomato are perfect after wisdom teeth removal.
Instant Pudding and Applesauce: The smooth texture makes these foods easy to enjoy, while their different flavors offer variety.
Mashed Potatoes: White or sweet, these are one of the easiest foods to eat after wisdom teeth removal.
Instant Oatmeal and Pancakes: These are easy to eat and taste great. Just avoid adding fruits or nuts, which are too chewy.
Milkshakes: These are extremely easy to consume, making them a great choice for immediately after wisdom teeth removal. Just be sure to enjoy them with a spoon, rather than through a straw, since sucking can interfere with the healing process.
Ice Cream and Yogurt: Yogurt and ice cream are good choices, especially for the first couple days after wisdom teeth removal. Eat these treats from a cup and use a spoon. Avoid the sharp edges of cones.
Drinks: Most beverages are fine after you've undergone wisdom teeth removal, but be sure to avoid alcohol and very hot or cold drinks until you've fully recovered.
Foods to Avoid
The foods you normally love may be abnormally hard to eat right after the extraction of impacted wisdom teeth. Foods that are very chewy, crunchy, or spicy can be troublesome for a tender mouth and may even prevent proper healing. Also, be sure to skip acidic foods that can irritate your mouth, along with foods that require excessive chewing or opening your mouth very wide.
Parting Words of Wisdom
Be sure to follow your dentist's instructions and ask questions when in doubt. Your case and whether you had impacted wisdom teeth will affect how much you are able to eat after surgery. Be aware of the way your mouth feels, and if chewing is difficult, keep choosing soft foods until you are ready to return to your regular diet. Make sure to get proper nutrition to ensure healing.
To get the dental care you deserve from an affordable dentist in Indiana, call Wadas Dental today or make an appointment.
---
Wadas Dental offers affordable family dentistry and gentle, compassionate dental care in Indiana. Our offices are conveniently located with extended hours to meet your needs. At Wadas Dental, we provide most dental services, from basic preventative care and general dentistry to specialized procedures and complete dental reconstruction. We accept most dental insurance plans and offer affordable financial solutions for any budget. Patient satisfaction is our top priority and we strive to provide the exceptional, affordable dental care and personal touch that lead to lasting relationships. A smiling patient is our greatest reward and we look forward to keeping those smiles healthy, beautiful, and bright. Discover an affordable dentist who truly cares at Wadas Dental.