Helping Teens Make Time for Proper Dental Care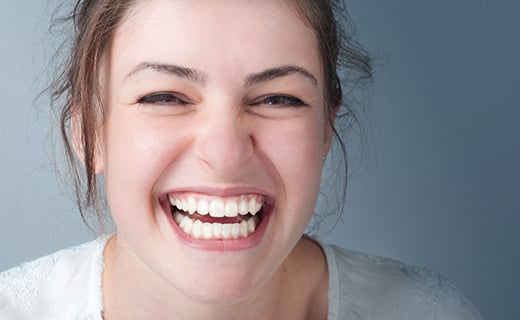 As a teenager, brushing and flossing can seem like a monumental chore, especially when it seems to steal moments away from a busy schedule of school, sports, friends, movies, music, video games, and other preferred teen activities. But, daily dental care habits can be the difference between a bright, white beautiful smile and a toothless grin, and no teen wants the latter. As a parent, you need to know how to guide your teen through these years of change and budding independence, including understanding the importance of proper dental care habits and routine visits to an affordable dentist.
Use these tips to help keep your teenager on the path to clean, healthy teeth and gums.
Emphasize proper daily dental care. When it comes to the basics, like brushing and flossing, teens may a skip their dental care routine on occasion, hoping to save time. Remind them of why it is important to brush twice daily and floss once day—it will protect their teeth and gums from decay and disease. Emphasize the impact brushing and flossing can have on their appearance. Appearance is a top priority for many teens.
Schedule routine visits to your family dentistry expert. Don't let your teen skip routine visits to the dentist. Help your teenager make and keep dental appointments. Lifelong dental health is a team effort—keep visits to your family dentistry office a top priority for your teen.
Remind your teen about the importance of drinking water. Most public water supplies in the U.S. are fortified with fluoride. This can play a role in the development of strong teeth and help keep cavities at bay. Even if your teen drinks bottled water from time to time, drinking water, in general, is essential to oral health, as it helps flush bacteria and debris from the mouth.
Find out about mouth guards from your family dentistry expert. Teens who play sports could benefit from a mouth guard to protect their teeth from damage. Talk to an affordable dentist about the activities your teen is involved in and ask if a mouth guard would be right for your teen.
Good dental care habits are essential to your teen's oral health, but you still need to watch for certain conditions that can significantly impact oral health:
Gum disease affects 60 percent of teens by the age of 15. Hormonal fluctuations during this period make teens more susceptible to inflammation and infection. Make your teen aware of the early signs of gum disease, such as bleeding while brushing and red, swollen gums.
Eating disorders are also common among teens and harm their total health as well as oral health. If your teenager has been diagnosed with anorexia, bulimia, or a similar eating disorder, seek proper medical and psychological help, but also speak to your family dentistry professional to help protect their oral health, too.
Mouth piercings are common among teenagers; however, many family dentistry experts warn against this fad. Research has shown that pierced lips and tongues can cause cracked teeth, tissue injury, or lead to nerve damage in the mouth. If your teen is considering an oral piercing, warn them of the risks.
To learn about our family dentistry practice in Indiana, call Wadas Dental today or make an appointment.
---
Wadas Dental offers affordable family dentistry and gentle, compassionate dental care in Indiana. Our offices are conveniently located with extended hours to meet your needs. At Wadas Dental, we provide most dental services, from basic preventative care and general dentistry to specialized procedures and complete dental reconstruction. We accept most dental insurance plans and offer affordable financial solutions for any budget. Patient satisfaction is our top priority and we strive to provide the exceptional, affordable dental care and personal touch that lead to lasting relationships. A smiling patient is our greatest reward and we look forward to keeping those smiles healthy, beautiful, and bright. Discover an affordable dentist who truly cares at Wadas Dental.