Posted under:
General
Posted on: May 26, 2015
How to Heal and Deal with Teeth Sensitivity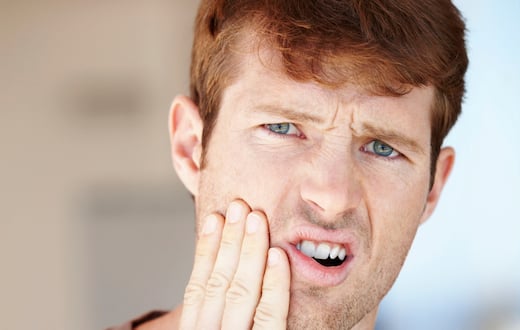 Teeth sensitivity is a touchy topic for millions of Americans. It impedes your dental health and can impact your daily life. But the following expert advice can help you face and fix the problem.
Try a Toothpaste for Teeth Sensitivity
Today, store shelves are packed with products for teeth sensitivity, including many brands of desensitizing toothpaste. Since some are specialized for certain cases; ask an affordable dentist to recommend the ones that are right for you and follow their brushing guidelines.
Brush Better
Not all brushing is to your benefit. Some dental hygiene habits can make teeth sensitivity worse, but most experts in family dentistry suggest these brushing basics:
Use a soft-bristled toothbrush.
Brush for a full two minutes.
Brush with a very gentle touch.
Avoid harsh scrubbing since that can expedite enamel erosion and teeth sensitivity.
Stay Away from Acidic Food And Drinks
Be careful about consuming acidic foods and beverages that can eat away at enamel. The most damaging and dangerous are citrus fruits, pickles, soda, red wine, and fruit juices. Since it's hard to avoid them altogether, try limiting your intake and brushing your teeth about 20 minutes after eating them. Brushing any sooner can cause further enamel erosion.
Pursue Protective Measures
Save your smile from further damage by having protective resins applied to sensitive spots on teeth. These coverings are brushed onto teeth and provide outstanding protection from greater enamel erosion. Just realize that these varnishes only last for a limited time before they need to be reapplied. Talk to an expert in family dentistry to see if these coatings can shield your smile.
Get a Grip on Grinding
Teeth grinding gradually wears down enamel and can do major dental damage. Some people grind their teeth while asleep and don't realize they have this harmful habit until they have unexplained jaw pain and headaches. If grinding is becoming a daily grind, remind yourself to relax your jaw throughout the day, sleep in a different position or get a mouth guard from an affordable dentist.
Treat the Trouble of Gum Recession
If receded gums are the source of your struggle, an expert in family dentistry may be able to repair this recession with a treatment called tissue grafts. This restorative treatment takes other tissue and applies it on sites of gum recession. This encourages new tissue growth where gums have been worn away.
To learn about our family dentistry practice in Indiana, call Wadas Dental today or make an appointment.
---
Wadas Dental offers affordable family dentistry and gentle, compassionate dental care in Indiana. Our offices are conveniently located with extended hours to meet your needs. At Wadas Dental, we provide most dental services, from basic preventative care and general dentistry to specialized procedures and complete dental reconstruction. We accept most dental insurance plans and offer affordable financial solutions for any budget. Patient satisfaction is our top priority and we strive to provide the exceptional, affordable dental care and personal touch that lead to lasting relationships. A smiling patient is our greatest reward and we look forward to keeping those smiles healthy, beautiful, and bright. Discover an affordable dentist who truly cares at Wadas Dental.