How Your Dentist Treats a Common Dental Emergency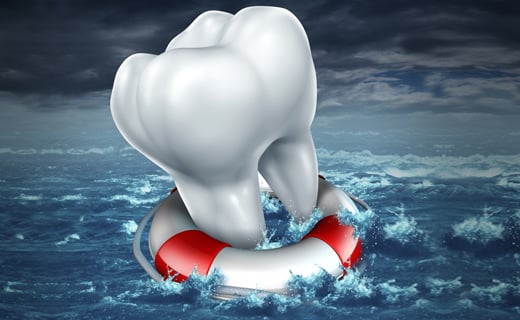 Access to emergency dental services can mean the difference between keeping or losing a permanent tooth. When a dental emergency strikes, call your family dentist first. If you can't reach your dentist, look for an emergency dental clinic in your area. When no dental care is available, and you're experiencing severe pain, swelling or other serious symptoms, go to your local urgent care clinic or hospital emergency room. These providers may not be able to save your tooth, but they can help relieve pain and control bleeding and swelling. 


3 Common Dental Emergencies
Listed below are three of the most common dental emergencies and the treatments you can expect to receive.
A tooth that has been completely knocked out is a true dental emergency. To attach the tooth successfully, it should be re-implanted on the spot when possible. Replacing the tooth within the first 30 minutes gives you the best chances of saving it. After two hours have passed, the chances of success decline. Before attempting to replace a knocked-out tooth, rinse it in water to remove any debris, but only handle it by the crown; never touch the root. Once a re-implanted tooth has stabilized, a root canal treatment may be necessary. If a tooth cannot be saved, it should be replaced by a denture, bridge, or implant to avoid shifting of other teeth or jaw problems.
Fractured or cracked teeth should receive prompt treatment to avoid further damage. A fractured tooth may cause pain when you chew or sensitivity to cold, hot or sweet foods. Cracks aren't always visible. They may not even show up on x-rays, so it's important to discuss your symptoms in detail. Root canal therapy, crowns, and extractions are possible treatments.
A broken jaw is a painful and serious dental emergency. If you suspect your jaw is broken, don't try to move it. Tie a towel or handkerchief around the affected jaw and over the top of your head to secure the jaw in place, and go to a hospital emergency room immediately. If your face is swollen, apply a cold compress to reduce swelling until you can see a doctor.
To learn about our family dentistry practice in Indiana, call Wadas Dental today or make an appointment.
---
Wadas Dental offers affordable family dentistry and gentle, compassionate dental care in Indiana. Our offices are conveniently located with extended hours to meet your needs. At Wadas Dental, we provide most dental services, from basic preventative care and general dentistry to specialized procedures and complete dental reconstruction. We accept most dental insurance plans and offer affordable financial solutions for any budget. Patient satisfaction is our top priority and we strive to provide the exceptional, affordable dental care and personal touch that lead to lasting relationships. A smiling patient is our greatest reward and we look forward to keeping those smiles healthy, beautiful, and bright. Discover an affordable dentist who truly cares at Wadas Dental.