Much Ado about Wisdom Teeth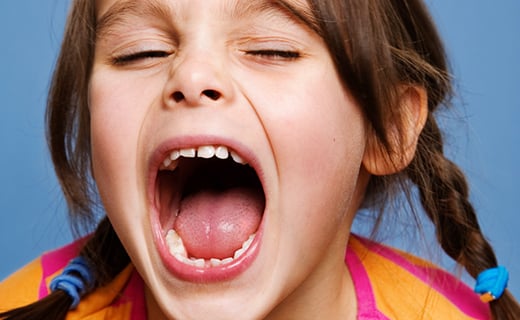 Commonly known as wisdom teeth, your third molars emerge in the deepest recesses of your mouth between the ages of 17 and 25. It is estimated that more than 85 percent of adults will undergo wisdom teeth removal. This is often due to impacted wisdom teeth (teeth that don't fully emerge past the gum line) or they emerge misaligned causing crowding in the mouth. Like it or not, the state of your wisdom teeth needs to be carefully monitored by you and your dental care team to ensure the best outcomes for your oral health.
Completely impacted wisdom teeth are enclosed within the soft tissue of the jawbone, while partially impacted wisdom teeth break partway through the gum line. A partial eruption often leaves an opening for bacterial growth around the tooth, leading to infection, tooth decay, or gum disease. These conditions are also associated with pain, swelling, jaw stiffness, and general illness. Your dentist will likely recommend prompt wisdom teeth removal to inhibit further development of adverse conditions or disease.
Wisdom teeth pain is not something to ignore. This can be a sign of crowding or impacted wisdom teeth. In either case, your oral health may be at stake and you should seek the advice of your dental care professional.
Ask your dentist if you are unsure about the state of your wisdom teeth, since fully impacted teeth can't be seen with the naked eye. Periodic X-rays during routine dental care visits will allow you and your dentist to monitor your teeth. If the position of your teeth is already cause for concern, your dentist may recommend wisdom teeth removal or refer you to an oral surgeon for further evaluation.
Family dentistry practitioners and oral surgeons will often recommend wisdom teeth removal to avoid future problems. Although your wisdom teeth may not be causing you trouble now, wisdom teeth removal becomes a risky procedure late in life. Younger people tend to have wisdom teeth roots that have not fully developed and the bone is less dense, making removal easier. Older people, however, often have a longer healing time and more intensive recovery.
Wisdom teeth removal is often an outpatient procedure, performed at the dentist's or oral surgeon's office. The procedure varies by case, depending on the position of the teeth at time of removal. Your dental care provider can make you aware of what to expect during the wisdom teeth removal.
A local anesthetic will be used to numb any pain that might occur during the surgery. If necessary, your dentist may sedate you as well. The teeth will then be carefully extracted, minimizing disturbance to the bone.
To learn about our family dentistry practice in Indiana, call Wadas Dental today or make an appointment.
---
Wadas Dental offers affordable family dentistry and gentle, compassionate dental care in Indiana. Our offices are conveniently located with extended hours to meet your needs. At Wadas Dental, we provide most dental services, from basic preventative care and general dentistry to specialized procedures and complete dental reconstruction. We accept most dental insurance plans and offer affordable financial solutions for any budget. Patient satisfaction is our top priority and we strive to provide the exceptional, affordable dental care and personal touch that lead to lasting relationships. A smiling patient is our greatest reward and we look forward to keeping those smiles healthy, beautiful, and bright. Discover an affordable dentist who truly cares at Wadas Dental.