Parents of special needs kids may run into dental health challenges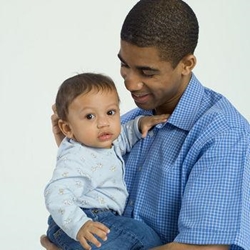 Most parents know that it's important for them to monitor the dental health of their child, but for some parents, that is easier said than done. For example, parents of children with special needs may have a more difficult time than others making sure that their children are brushing, flossing and remaining cavity free. However, it's especially important for children with special needs to practice proper oral health habits to limit the amount of time they have to spend at the dentist, which can be traumatic for some of these kids.
Recently, DailyRx.com reported on a study which asked parents of children with an autism spectrum disorder (ASD) to rate how confident they felt about managing their children's oral health. According to the findings, parents of children with ASD may need a little extra support from a dentist.
Dental health can be a struggle
The study was conducted by dentist Taryn Weil and researchers from the University of Michigan, who asked parents to rate their children's listening, reading, social and self-care skills, as well as how healthy their children's teeth were and how comfortable they felt teaching them how to brush and floss. The scientists discovered that only 40 percent of the kids in the study brushed their teeth once a day, and only 44 percent brushed more than once a day.
Furthermore, not all of the parents were comfortable with their ability to talk to their children about proper oral health habits. According to the researchers, 66 percent of the parents said they were comfortable teaching their children to brush, and 68 percent said they were able to help their children brush, leaving a sizeable portion of parents who are unable to help their children with their oral care habits.
Parental confidence regarding pediatric dental health was directly associated with their child's reading, listening, talking and social skills. The higher a level of skill a child had in these fields, the more likely his or her parents were to say they felt confident teaching the child about oral care.
The authors concluded by saying that parents of children with autism should talk to a dentist for advice on how they can help their children practice proper oral care habits.
Dental issues to look out for
According to the Center for Children with Special Needs, children who have developmental disorders may a higher chance of developing certain dental problems than other kids. For example, these children, especially those with ASD, may be stressed which can lead to teeth grinding. A dentist will be able to notice the signs of teeth grinding in children, and if it is a problem they will be able to create an oral appliance that will keep them from grinding.
Another dental issue children with special needs may have is dry mouth, which can be caused by certain medications used to treat developmental disorders. When the mouth is dry, then saliva is not able to wash away bacteria that can build up and cause tooth decay, which is why it's important for parents to talk to their children's doctor and learn if dry mouth is a side effect of their medication.
The center recommends that parents of special needs children who find that brushing their kids' teeth is a struggle should consider looking for other spaces to do it. Sometimes, children may feel more comfortable with their parents helping them brush their teeth in their room rather than the bathroom. Also, parents may want to consider giving children something to hold while they brush or playing a particular song they like on the radio to distract them.
To get the dental care you deserve from an affordable dentist in Indiana, call Wadas Dental today or make an appointment.
---
Wadas Dental offers affordable family dentistry and gentle, compassionate dental care in Indiana. Our offices are conveniently located with extended hours to meet your needs. At Wadas Dental, we provide most dental services, from basic preventative care and general dentistry to specialized procedures and complete dental reconstruction. We accept most dental insurance plans and offer affordable financial solutions for any budget. Patient satisfaction is our top priority and we strive to provide the exceptional, affordable dental care and personal touch that lead to lasting relationships. A smiling patient is our greatest reward and we look forward to keeping those smiles healthy, beautiful, and bright. Discover an affordable dentist who truly cares at Wadas Dental.