Prevent the Pain of Gum Disease with Toothpaste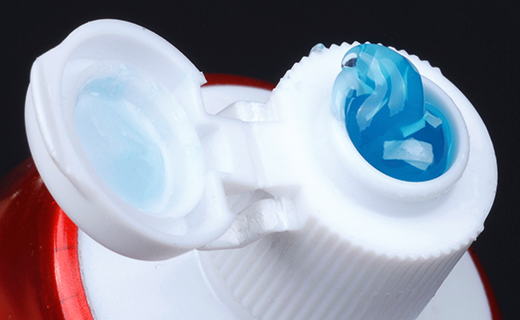 While the bad news is that most adults eventually face some degree of gum disease, the good news is that signs of trouble are simple to spot and immediate treatment can stop the disease from harming your health. But the best news of all is that practicing good dental care habits can prevent the disease from ever developing.
Gum disease takes many forms depending on its painful progression. In its mildest forms, it causes inflammation and irritation, but at its worst stages can lead to gum damage, bone harm, and tooth loss. The sooner you spot it and stop it, the less dental distress you'll endure.
The mildest type is gingivitis, which is caused when bacteria in the mouth builds up on teeth and forms into sticky plaque. If not removed, that plaque turns into a hard layer of tartar on teeth and the gums get sore and swollen.
If gingivitis is not treated and deleted, it can develop into periodontitis as the gums begin to recede and allow the plaque to penetrate the gums. There are four kinds of periodontitis that vary based on the degree of development and simultaneous health conditions. The first is aggressive periodontitis, which is an extreme inflammation with rapid bone and tissue loss and possible tooth loss. It may then develop into chronic periodontitis, which is seen as a deeper degree of inflammation, rapidly receding gums, and the gradual loss of more tissue and bone. An alternate form is disease-related periodontitis, which strikes people with systemic ailments like diabetes, heart disease, and AIDS. The final type is called necrotizing periodontitis and it's actually an acute infection of the gums whose symptoms include sudden bleeding, significant pain, and very bad breath.
Gum disease happens to be a very serious condition, but you don't have to let it happen to you. You can prevent the pain and problems that come from gum disease with some smart and simple dental care habits like brushing, flossing, using an antiseptic mouthwash, and visiting your dentist on a regular basis.
One other factor in your fight against gum disease is toothpaste. According to experts in family dentistry, the fluoride in toothpaste can help strengthen tooth enamel and remove any plaque build-up. This can protect your teeth and gums from the tooth decay that leads to gum disease. Some toothpastes also contain special antibacterial ingredients that further reduce plaque and gum disease, while others include remineralizers that help reformulate enamel.
While gum disease is extremely common, it is also entirely preventable. By practicing good dental habits and treating signs of trouble at their earliest stages, you can protect yourself from the prevalent problem of gum disease.
To find an experienced and affordable dentist, call Wadas Dental today or make an appointment.
---
Wadas Dental offers affordable family dentistry and gentle, compassionate dental care in Indiana. Our offices are conveniently located with extended hours to meet your needs. At Wadas Dental, we provide most dental services, from basic preventative care and general dentistry to specialized procedures and complete dental reconstruction. We accept most dental insurance plans and offer affordable financial solutions for any budget. Patient satisfaction is our top priority and we strive to provide the exceptional, affordable dental care and personal touch that lead to lasting relationships. A smiling patient is our greatest reward and we look forward to keeping those smiles healthy, beautiful, and bright. Discover an affordable dentist who truly cares at Wadas Dental.