Posted under:
General
Posted on: February 3, 2015
Seal Teeth Away from Plaque and Decay with Professional Dental Sealants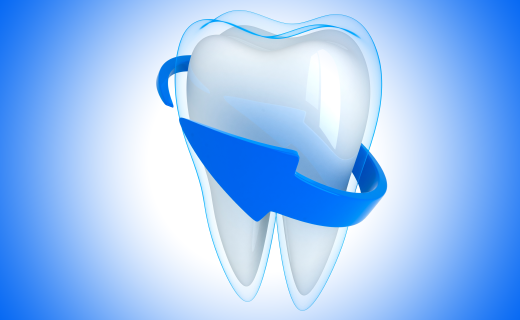 Molars and premolars are particularly vulnerable to tooth decay and cavities because their surfaces contain many small grooves and indentations. While brushing and flossing can help prevent decay on the flat surfaces of front teeth, they can't fully eradicate plaque on the chewing surfaces of back teeth. Dental sealants can solve the problem by providing a protective shield to seal teeth away from food and plaque and stop cavities before they start.
Who is a Candidate for a Teeth Sealant?
A child or teen who is vulnerable to decay in the grooves and depressions of his or her molars and premolars is a perfect candidate for a teeth sealant. Applying a sealant to permanent teeth as soon as they emerge can help protect them during the cavity-prone ages of six to 14. Baby teeth can also be treated with sealants. Although they are temporary, they are important for holding the appropriate amount of space for permanent teeth. Adults who don't have decay or fillings in their molars are also candidates.
What is the Teeth Sealant Procedure?
The process is easy, fast, and pain-free. Your dentist or hygienist will apply dental sealants in five steps:
The teeth will be thoroughly cleaned.
Every tooth will be dried and shielded from moisture.
To help the sealant bond easily, a mild acid solution will be applied to roughen the tooth surfaces.
The teeth will be rinsed and then dried.
The teeth sealant will be brushed onto the enamel, where it bonds and hardens. A curing light may assist in the bonding process.
How Long Will Dental Sealants Last?
Dental sealants can last for up to ten years. Your dentist will check them for everyday wear and chipping during your dental exams. If your teeth sealant gets damaged, it can be replaced. Many dental plans cover sealants. Check with your insurance company to be sure.
To get the dental care you deserve from an affordable dentist in Indiana, call Wadas Dental today or make an appointment.
---
Wadas Dental offers affordable family dentistry and gentle, compassionate dental care in Indiana. Our offices are conveniently located with extended hours to meet your needs. At Wadas Dental, we provide most dental services, from basic preventative care and general dentistry to specialized procedures and complete dental reconstruction. We accept most dental insurance plans and offer affordable financial solutions for any budget. Patient satisfaction is our top priority and we strive to provide the exceptional, affordable dental care and personal touch that lead to lasting relationships. A smiling patient is our greatest reward and we look forward to keeping those smiles healthy, beautiful, and bright. Discover an affordable dentist who truly cares at Wadas Dental.