Posted under:
General
Posted on: February 4, 2016
Ten Ways a Basic Exam is Vital to Your Dental Care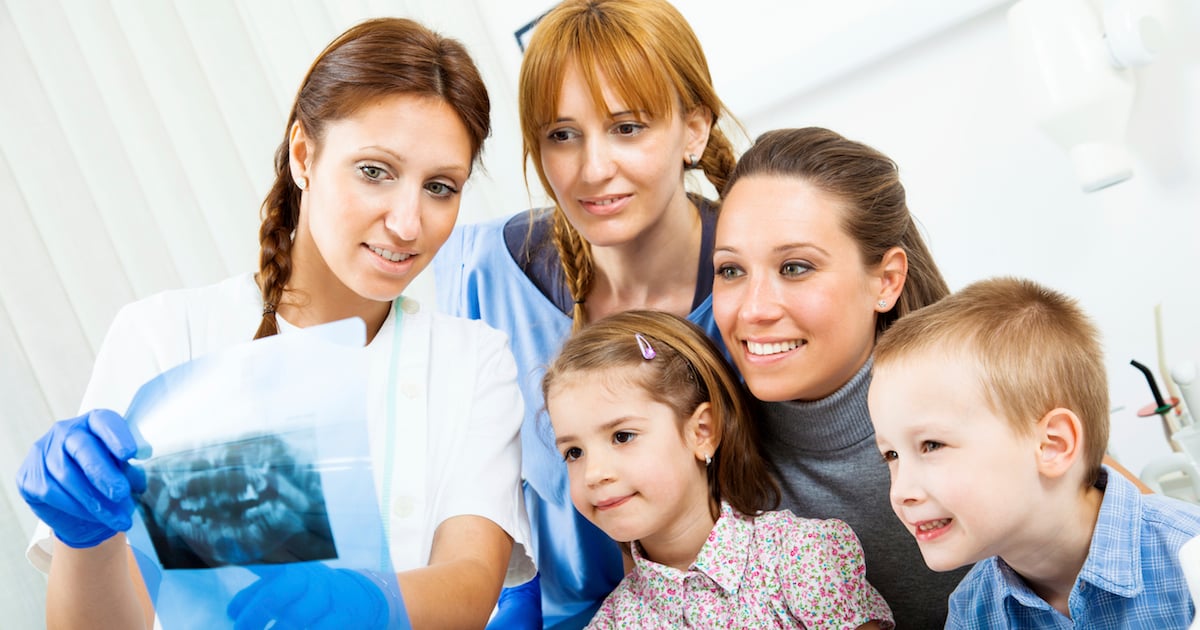 Dental exams are more important than you think. In fact, they are vital to your overall health. Unfortunately, many people neglect this essential part of good dental care. Most family dental professionals recommend scheduling an exam at least every six months. With a little help from an affordable dentist, you can maintain a healthy smile and better general health throughout life. If you're still not convinced, the following benefits of having regular exams might inspire you to make your next appointment:
Frequent checkups give you the best chances of keeping your natural teeth. Spending a few hours with an affordable dentist every year could prevent tooth loss, which eventually leads to extensive restoration procedures or dentures.
Your dental checkup prevents cavities. Cleaning your teeth removes cavity-causing plaque and tartar. Any signs of tooth decay will be detected in an early stage, so treating the problem will be easier.
Exams reveal early gum disease. Advanced gum disease affects the tissues that surround your teeth and hold them in place. It is a major cause of tooth and bone loss if left untreated for too long. Your dental care provider can help you reverse early stages of gum disease before they threaten your smile.
With regular exams, you'll have a brighter, whiter smile. Tea, coffee, wine, tobacco, and other substances stain your teeth. During your exam, your family dental provider will remove unsightly stains to keep your smile looking great.
Your breath will stay fresher. Although good oral hygiene at home helps, bacteria can get trapped between your teeth in the plaque and tartar that you can't completely remove by yourself. Professional cleanings will solve this problem.
Your general health and oral health are connected. Seeing your affordable dentist for regular cleanings and exams reduces your risk of cardiovascular disease, preterm birth, and other conditions. Because many illnesses manifest discreetly in the mouth, your dentist may even be the first person to detect signs of a serious systemic disease like diabetes or leukemia.
Regular family dental exams ensure earlier detection of oral cancer. The sooner lesions are discovered, the better your chances are of treating the cancer successfully.
Exams save you money throughout life. Treating dental problems before they become serious is far less expensive than complex restorations, endodontic work, or oral surgery.
Your dental plan probably pays for your exams.
Proactive involvement in your dental health will always pay off, so schedule your next dental exam today.
To learn about our family dentistry practice in Indiana, call Wadas Dental today or make an appointment.
---
Wadas Dental offers affordable family dentistry and gentle, compassionate dental care in Indiana. Our offices are conveniently located with extended hours to meet your needs. At Wadas Dental, we provide most dental services, from basic preventative care and general dentistry to specialized procedures and complete dental reconstruction. We accept most dental insurance plans and offer affordable financial solutions for any budget. Patient satisfaction is our top priority and we strive to provide the exceptional, affordable dental care and personal touch that lead to lasting relationships. A smiling patient is our greatest reward and we look forward to keeping those smiles healthy, beautiful, and bright. Discover an affordable dentist who truly cares at Wadas Dental.