The Art and Science of Orthodontics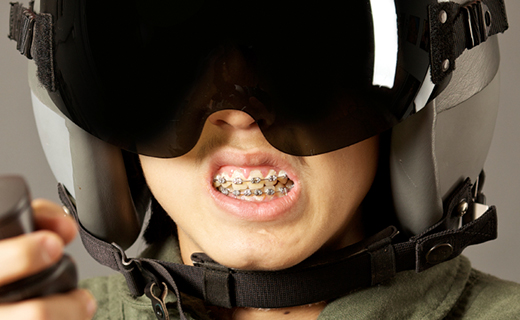 Orthodontics is a separate branch of dental science that pertains to bite problems or misaligned teeth and jaws. If you have crooked or poorly positioned teeth, an orthodontist can correct the problem with new removable aligners or traditional braces for kids or adults. To treat jaw problems and other complex issues, orthodontists may perform surgery or other treatments. Timely correction of orthodontic problems can improve hygiene routines, and prevent early tooth loss. Before becoming a certified orthodontist, a dental student must complete four years of standard dental school plus at least two more years of specialized education in orthodontics. 



Problems Orthodontists Can Fix
Your dentist in Indiana may refer you to an orthodontic specialist when alignment abnormalities are detected. After a comprehensive examination, an orthodontist can diagnose and treat the following problems with affordable braces or other orthodontic appliances:
Overbites and underbites
Crossbites
Open bites
Spacing or crowding
Misplaced midlines
Types of Orthodontic Appliances and Treatments
There are various types of fixed and removable orthodontic appliances that are used to move teeth, retrain muscles, and encourage or slow jaw growth. Here are the most common treatments performed by orthodontists:
Braces consist of brackets, wires, and bands that place tension on teeth and gradually reposition them. Affordable braces are worn for months or years to achieve the desired results.
Removable retainers are worn against the roof of the mouth to prevent teeth from moving back into previous positions after other orthodontic treatments.
Fixed space maintainers keep a space open for a permanent tooth when a baby tooth is lost prematurely. Other maintainers may be removable.
Removable plastic aligners are an almost-invisible alternative to traditional braces. They are removed before eating or brushing.
Splints are appliances used to reposition the top or lower jaw. They are often used to treat temporomandibular joint (TMJ) problems.
Lip or cheek bumpers relieve pressure placed on the teeth by lip or cheek muscles.
Palatal expanders are plastic plates used to widen the arch of the upper jaw.
Headgear is worn to realign the front and back teeth and slow upper jaw growth.
There are other fixed appliances that can control tongue-sucking or other behaviors. They are typically used as a last resort.
To get the dental care you deserve from an affordable dentist in Indiana, call Wadas Dental today or make an appointment.
---
Wadas Dental offers affordable family dentistry and gentle, compassionate dental care in Indiana. Our offices are conveniently located with extended hours to meet your needs. At Wadas Dental, we provide most dental services, from basic preventative care and general dentistry to specialized procedures and complete dental reconstruction. We accept most dental insurance plans and offer affordable financial solutions for any budget. Patient satisfaction is our top priority and we strive to provide the exceptional, affordable dental care and personal touch that lead to lasting relationships. A smiling patient is our greatest reward and we look forward to keeping those smiles healthy, beautiful, and bright. Discover an affordable dentist who truly cares at Wadas Dental.