Posted under:
General
Posted on: June 26, 2016
Tips for Managing a Common Dental Emergency while Traveling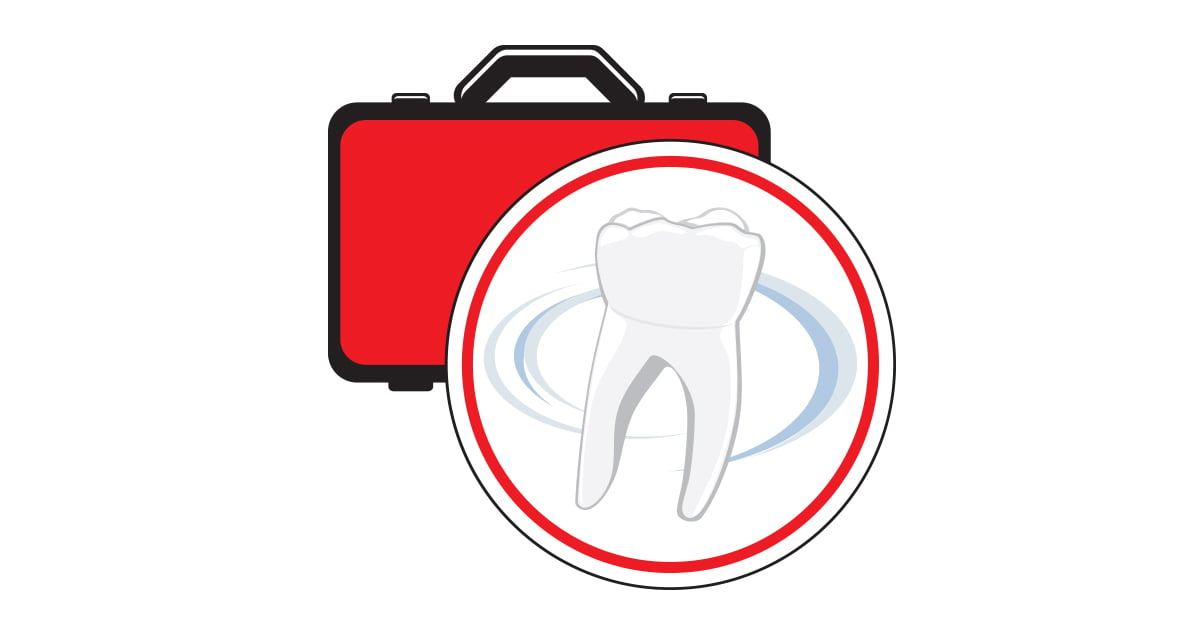 The perfect vacation plan never includes a sudden toothache, a lost crown, or an accident that knocks out your tooth. Unfortunately, it may be difficult to obtain emergency dental care when you're away from home. An emergency dentist may not be available at your destination, so knowing how to handle a dental emergency while traveling is critical. Here are a few tips for handling common dental emergencies when you can't obtain help immediately.
Toothache Emergencies
If you develop tooth pain, rinse your mouth with warm water. Try using dental floss to clean your teeth in case there is food or debris lodged between them; this can cause a toothache or make an existing one worse. If cleaning your tooth doesn't resolve the pain, contact a local emergency dentist, or visit your dentist when you get home. Never place aspirin against your tooth as this can burn the gum tissue. Take over-the-counter pain relievers if necessary to reduce pain.
Knocked-Out, Broken, or Cracked Tooth
If your tooth breaks or becomes cracked or chipped, you need emergency care. If you can't see an emergency dentist, visit a hospital emergency room. In the meantime, collect all fragments of the affected tooth. You can rinse a knocked-out tooth with water, but never scrub or clean it, and only hold it by the crown. If possible, place it back into its socket, and hold it in your mouth until you can obtain care. If you can't, place it in milk, and take it with you to the emergency dentist. Try to obtain help within an hour of the injury to ensure that you have the best chance of saving the tooth. A cold compress can help to reduce swelling while you wait for help.
Lost Crown or Filling
If you lose a filling, place over-the-counter dental cement in the cavity. Chewed sugarless gum can be used as a substitute. If your crown becomes detached, slip it back over the tooth and use temporary dental cement, toothpaste, or denture adhesive to hold it in place. If you can't obtain emergency dental assistance at your location, call your dentist as soon as you get home.
Broken Dentures
A dental emergency while traveling doesn't always involve natural teeth. If you break your dentures or suddenly find that they don't fit, never attempt to repair them by yourself. Try to find a dentist in the area who can perform minor repairs or adjustments. Be sure to see your own dentist when you get home. If your dentures are causing irritation or painful sores, take them out or stick to soft foods until you can get them fixed.
To get the dental care you deserve from an affordable dentist in Indiana, call Wadas Dental today or make an appointment.
---
Wadas Dental offers affordable family dentistry and gentle, compassionate dental care in Indiana. Our offices are conveniently located with extended hours to meet your needs. At Wadas Dental, we provide most dental services, from basic preventative care and general dentistry to specialized procedures and complete dental reconstruction. We accept most dental insurance plans and offer affordable financial solutions for any budget. Patient satisfaction is our top priority and we strive to provide the exceptional, affordable dental care and personal touch that lead to lasting relationships. A smiling patient is our greatest reward and we look forward to keeping those smiles healthy, beautiful, and bright. Discover an affordable dentist who truly cares at Wadas Dental.