Posted under:
General
Posted on: May 17, 2022
Uncover the Truth About Root Canal Treatment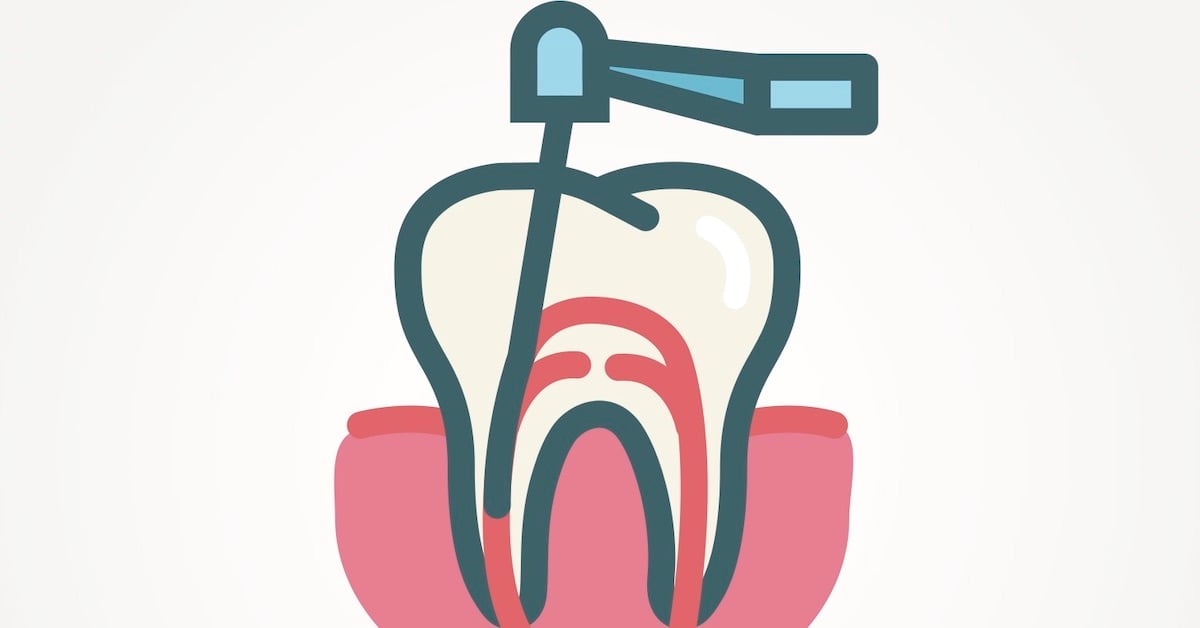 If you're like many people, you may believe that root canals cause tooth pain. This is a commonly held misconception. Root canals are a method of treatment utilized to treat tooth pain. If you'd like to learn more about root canals, continue reading this educational guide on the subject.
The Necessity of Root Canals
Root canals become necessary when the pulp that is located deep inside of your tooth becomes infected, damaged, or decayed. Infected or injured tooth pulp causes severe tooth pain and can even lead to the loss of your tooth if it isn't treated promptly. A root canal treatment can rid you of your tooth pain while saving tooth in the process.
Questions to Ask Your Dentist About Root Canals
Many people don't know much about the process for a root canal. If you believe that you need a root canal, you need to see your dentist first. While at your appointment, you can ask your dentist the following questions about root canal treatments:
1. Will getting a root canal help treat my tooth pain?
2. Do root canals hurt?
3. Is there a different type of treatment method that could help me?
4. What happens during a root canal?
5. How long will it take for me to fully recover from my root canal?
6. Will I be given anesthetic?
7. What kind of risks are involved with the procedure?
8. What will the overall cost of my root canal be?
9. Does my dental insurance cover this type of treatment?
10. Will my tooth still be strong after I've had the procedure?
Signs You May Need a Root Canal
While tooth pain is probably the most obvious symptom indicating that you need root canal treatment, there are some other signs that you need to look out for. If you experience any of the following symptoms, you need to contact your dentist as soon as you can:
• Sensitive gums and teeth
• Severe or persistent tooth pain
• Swollen or red gums
• A bump on the gums in the location surrounding the affected tooth
• Severe decay
• Tooth discoloration
• Tooth sensitivity
A Guide to Root Canal Treatment
It's normal to feel nervous before undergoing any type of dental procedure. For many people, one of the biggest contributing factors to their anxiety is that they don't know what to expect. Becoming knowledgeable on the subject of root canals can help you feel more at ease about your procedure.
Step 1 – Do You Have an Infected Tooth?
You should see your dentist at the first signs of something being wrong. If you have been experiencing swelling, redness, or tooth pain, it is likely that you need a root canal. After your dentist has examined your tooth, he or she will help you decide if you need a root canal procedure.
Step 2 – How Does the Root Canal Procedure Start?
Before the procedure takes place, your dentist will numb the affected tooth and the area around it. Once the tooth is numb, he or she will make an opening at the top of the tooth. This opening lets your dentist get inside the tooth and take out the infected or injured pulp.
Step 3 – How Is the Pulp Removed?
Your dentist will remove the pulp before cleaning out the inside of the tooth.
Step 4 – How Are the Canals Filled?
Special tools will then be used to shape the tooth's canals. After this happens, your dentist will use a special type of filling inside the canals that will preserve the tooth's structure.
Step 5 – Restoring the Tooth
Your dentist will put a temporary filling over the opening that was created in your tooth.
Step 6 – What Is the Final Step?
The final step in the treatment process is to have a permanent crown placed over the tooth. This will protect your tooth over the long-term. This step is completed after your mouth has healed.
After the Procedure
Once the procedure has been finished, you will need to be sure that you follow your dentist's instructions so that you can properly heal the site of the root canal.
How You May Feel Afterwards
In the days following your procedure, it's normal to experience tenderness and tingling at the site of your root canal. Having a tender jaw and a sensation of the affected tooth feeling different than your other teeth is also normal. Most people are able to manage their pain and discomfort with over-the-counter medications. If the pain or pressure becomes severe, contact your dentist immediately.
Aftercare Instructions
It's imperative that you follow your dentist's aftercare instructions as closely as possible. This will allow you to heal both quickly and properly. Contact your dentist with any questions or concerns you may have. You should also call your dentist if you have severe discomfort, pain, or any sort of adverse reaction. Commonly prescribed aftercare instructions include:
1. Waiting until your anesthetic wears off before you eat again. This prevents you from accidentally biting and injuring yourself.
2. Avoiding chewing or biting in the location around the affected tooth.
3. Taking pain medications as your dentist prescribes.
4. Using gentle motions when brushing and flossing the area around the affected the tooth.
5. Calling your dentist if you have symptoms like pain, swelling, nausea, or any type of allergic reaction.
The Importance of Your Follow Up Appointment
While you may be tempted to just skip it, you need to be sure that you return to your dentist's office for the final step of your treatment. This step consists of the dentist placing a crown over the affected tooth. This ensures that the tooth has long-term protection from damage and decay.