What is a Root Canal?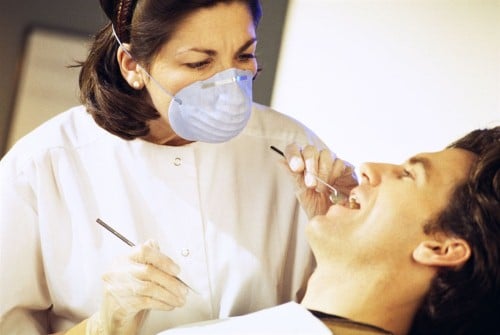 While regularly brushing your teeth, flossing and using antiseptic mouthwash is a good way to ensure the health of your teeth, sometimes things happen that may require dental procedures. One such procedure is a root canal, but do you know exactly what's involved?
What it is
A root canal is a treatment designed to save and repair a tooth that's severely decayed or infected. More often than not, the soft tissue inside the teeth, including the blood vessels, nerves and connective tissue, is inflamed or diseased – this is what is removed. The cavity is then cleaned and sealed.
When it's necessary
A root canal may be necessary if your tooth's pulp becomes inflamed or diseased, which can occur for a number of reasons. This includes serious decay, repeated dental procedures on the same tooth, large fillings, a crack or chip in a tooth or trauma to the face.
How you'll know when you might need one
Some symptoms that may indicate a root canal is necessary include severe pain when your tooth is under pressure, prolonged sensitivity, discoloration (usually darkening) of the tooth, gum swelling or a recurring pimple on the gums. However, not all people experience symptoms, so it's important to keep up your regular trips to the dentist.
To get the dental care you deserve from an affordable dentist in Indiana, call today at or make an appointment. boilerplate
---
Wadas Dental offers affordable family dentistry and gentle, compassionate dental care in Indiana. Our offices are conveniently located with extended hours to meet your needs. At Wadas Dental, we provide most dental services, from basic preventative care and general dentistry to specialized procedures and complete dental reconstruction. We accept most dental insurance plans and offer affordable financial solutions for any budget. Patient satisfaction is our top priority and we strive to provide the exceptional, affordable dental care and personal touch that lead to lasting relationships. A smiling patient is our greatest reward and we look forward to keeping those smiles healthy, beautiful, and bright. Discover an affordable dentist who truly cares at Wadas Dental.