Posted under:
General
Posted on: March 31, 2015
Why Gingivitis Is a Big Problem for Little Kids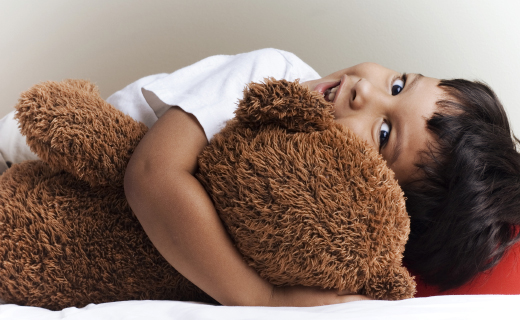 Are your child's teeth tender and their gums slightly swollen? They may have periodontal disease and must see a dentist immediately to begin treatment if you see signs of gum disease. Many believe periodontal disease only affects adults, but children can also develop it at any time in their youth. Learn what to expect as you take your child through treatment.
6 Signs of Gum Disease
Gum disease can span the spectrum from simple tenderness to serious illness. Dentists divide them into these categories:
Tender, red gums
Bleeding gums when brushing and flossing
Receding gums
Loose or separating teeth
A shift in alignment of jaw and bite
Halitosis or bad taste in the mouth
Causes of Gum Disease
Plaque and bacteria are the leading causes of gingivitis. But the buildup of this dental decay can lead to severe periodontal disease. Decay may be the most common culprit in gingivitis, but these are other potential reasons:
A vitamin C deficiency or a diet lacking essential nutrients
Poor oral hygiene
Teeth grinding
Medical conditions including diabetes and systemic or autoimmune diseases
Hormonal changes
Certain medications
Genetics
Stages of Periodontal Disease
The stages of gum disease range from slight to severe. Dentists divide them into these three categories:
Gingivitis: As the mildest form of periodontal disease, the gums are starting to become swollen and tend to bleed easily when during brushing and flossing.
Mild periodontitis: If gingivitis isleftuntreated, it can worsen into this stage. The signs of this gum disease include severely swollen gums, pockets around the gum line, loosening of teeth, and erosion of the bone surrounding teeth.
Moderate to advanced periodontitis: This is the most advanced stage because it is a substantial loss of both bone and tissue around the teeth.
Treatment of Periodontal Disease
Your child's dentist in Indiana will determine the best course of care for your child based on their age and medical history, along with the extent of the periodontal disease and your child's tolerance levels. Treatment typically includes plaque removal procedures, medication, or surgery for advanced cases.
To learn about our family dentistry practice in Indiana, call Wadas Dental today or make an appointment.
---
Wadas Dental offers affordable family dentistry and gentle, compassionate dental care in Indiana. Our offices are conveniently located with extended hours to meet your needs. At Wadas Dental, we provide most dental services, from basic preventative care and general dentistry to specialized procedures and complete dental reconstruction. We accept most dental insurance plans and offer affordable financial solutions for any budget. Patient satisfaction is our top priority and we strive to provide the exceptional, affordable dental care and personal touch that lead to lasting relationships. A smiling patient is our greatest reward and we look forward to keeping those smiles healthy, beautiful, and bright. Discover an affordable dentist who truly cares at Wadas Dental.