Posted under:
General
Posted on: June 15, 2016
Your Affordable Dentist can Bridge the Gap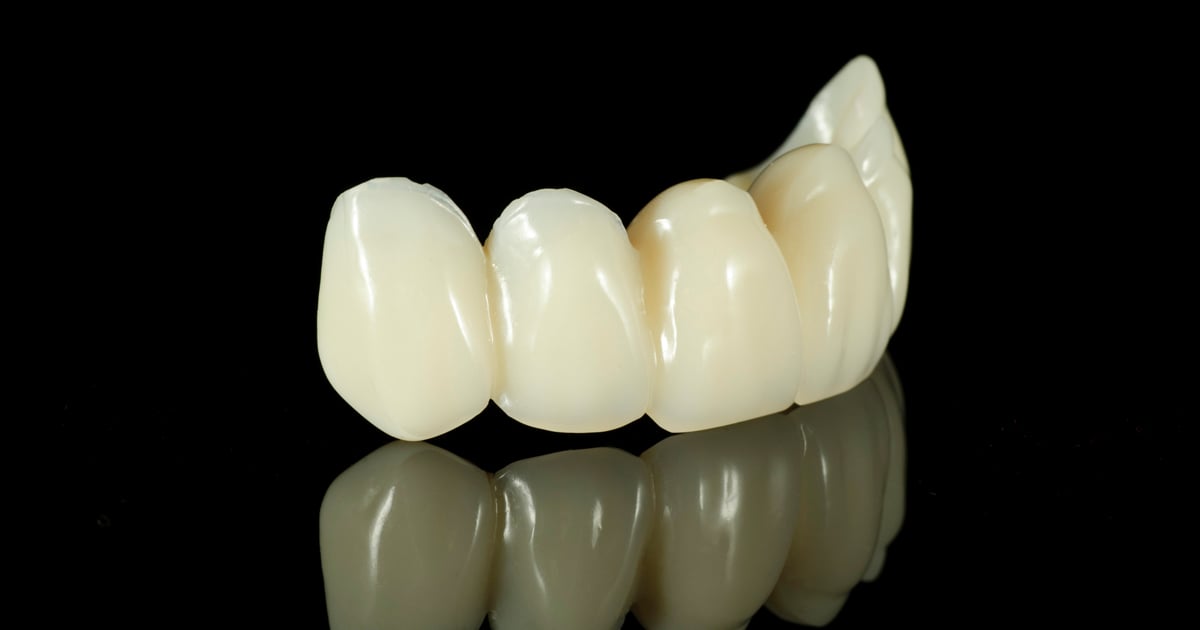 If your smile has a gap because you've lost one or more teeth, an affordable dentist can correct it with a dental bridge. Bridges consist of two or more crowns on both sides of the gap and false teeth in between to replace the missing teeth. The teeth serving as anchors are abutment teeth, and the false tooth is called a pontic. Pontics are typically made from gold, porcelain, metal alloys, or a combination of materials. Your bridge can be supported either by your natural teeth or dental implants.
Benefits of Dental Bridges
Bridges offer the following benefits. They can:
Restore your perfect smile
Help you chew and speak properly
Correctly distribute bite force
Help maintain your facial shape
Prevent the drifting of other teeth
The 3 Types of Available Teeth Bridges
Traditional bridges are the most common; these consist of a simple pontic or pontics positioned between abutment teeth. A cantilever bridge is used when there are only adjacent teeth available on one side of the missing teeth. A Maryland bonded bridge is made from porcelain, metal, or plastic teeth and gums within a metal or porcelain framework.
The Process of Getting a Dental Bridge
Placing a bridge involves several steps. First, your abutment teeth are contoured, and a portion of enamel is removed to make room for a new crown. Next, tooth impressions are created to use as models for the crowns and pontics. You'll wear a temporary bridge while the permanent one is being crafted. At your second visit to your affordable dentist, the new bridge will be fitted and adjusted. It may require multiple dentist health visits to make sure the bridge fits and functions properly.
Longevity of Teeth Bridges
A dental bridge is durable. It may last up to 15 years or even longer with good oral hygiene and regular dental checkups.
Eating and Speaking with a Dental Bridge
Eating and speaking should actually be easier with a dental bridge in place. You may need to stick to soft foods for a few days while you adjust to the new appliance.
Dentist Health Resources: Find the Best Dentist Indiana Provides
It's important to find an affordable dentist to accommodate both your dental health needs and your budget limits. Start by checking your local listings and contacting dental societies. You'll soon find the best dentist Indiana has to offer.
To learn about our family dentistry practice in Indiana, call Wadas Dental today or make an appointment.
---
Wadas Dental offers affordable family dentistry and gentle, compassionate dental care in Indiana. Our offices are conveniently located with extended hours to meet your needs. At Wadas Dental, we provide most dental services, from basic preventative care and general dentistry to specialized procedures and complete dental reconstruction. We accept most dental insurance plans and offer affordable financial solutions for any budget. Patient satisfaction is our top priority and we strive to provide the exceptional, affordable dental care and personal touch that lead to lasting relationships. A smiling patient is our greatest reward and we look forward to keeping those smiles healthy, beautiful, and bright. Discover an affordable dentist who truly cares at Wadas Dental.